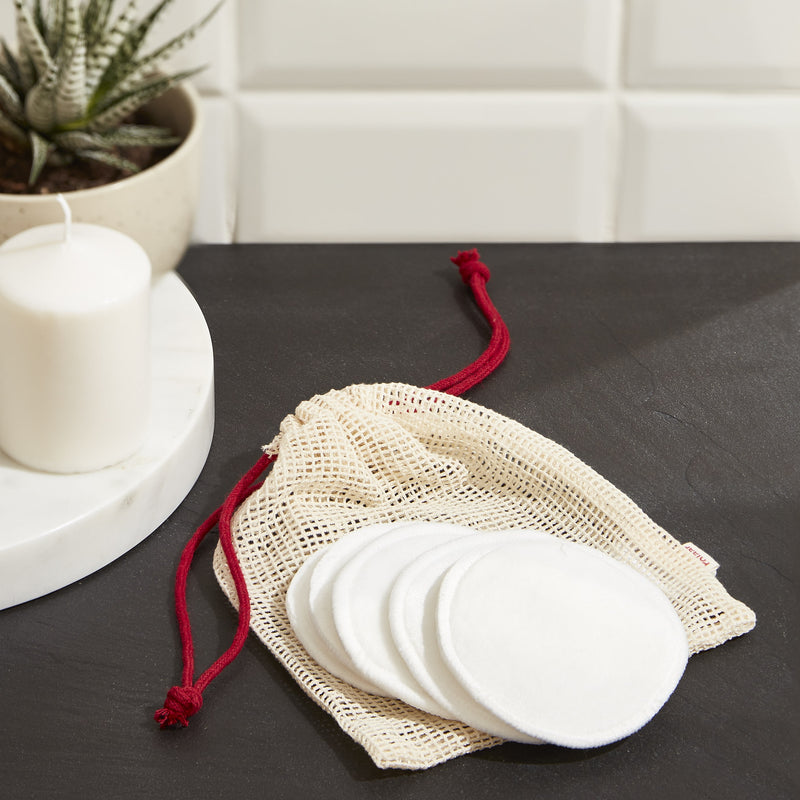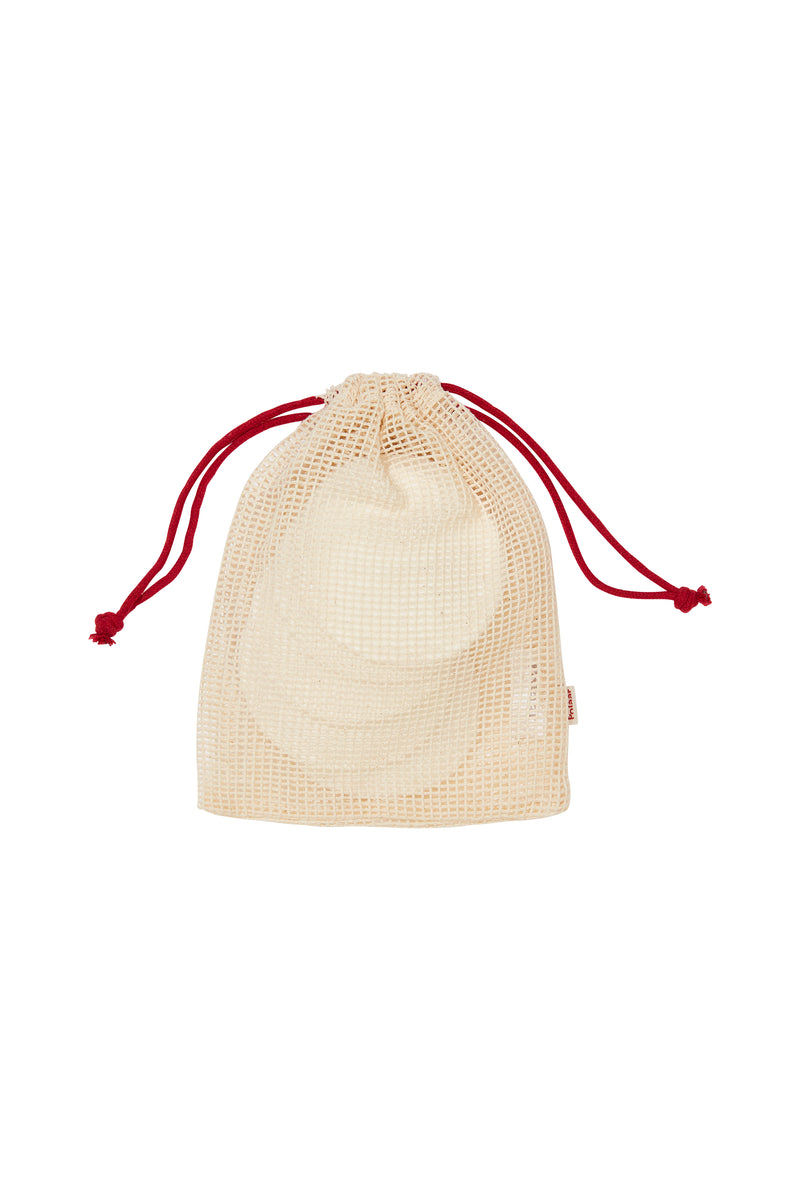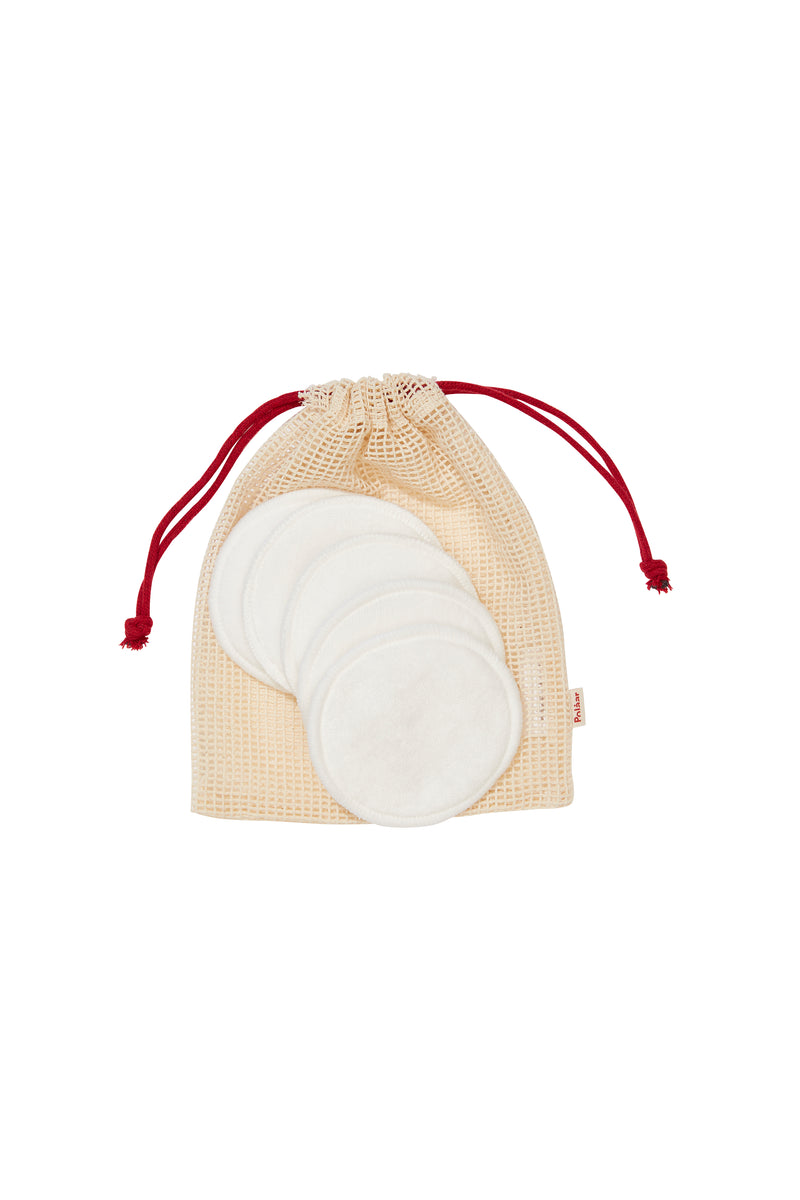 Reusable Make-up Remover Pads
No more disposable cotton pads in the garbage can!
Discover our eco-responsible, zero-waste alternative with our washable, reusable bamboo fiber make-up remover discs.
5 x 8 cm round cotton pads in 1 wash net for easy retrieval in the machine!
25€ home delivery 🇺🇸 Free delivery for orders over €150
Complete your routine
Benefits
Ingredients
Usage
Sorting instruction
The daily ecological gesture
ultra-soft, reusable cotton pads
70% bamboo fiber + 30% polyester
100% organic cotton wash net
Reusable make-up remover pads are ultra-gentle for the skin with their velvet effect.
They are suitable for even the most sensitive skin of the whole family (including babies), and provide deep, gentle cleansing and make-up removal.
The 100% organic cotton wash net is ultra-practical for storing them at home, taking them on trips and protecting them during washing.
Genialissime
Super cotton make-up remover I recommend them practical ecological they go in the washing machine even at 20 degrees they come out nickel not pilling they are perfect
Love
I live the quality and the scent is heavenly
Great!
Very effective for make-up removal. Stop throwing away make-up removal cotton and wash the discs in your washing net: an eco-friendly gesture.