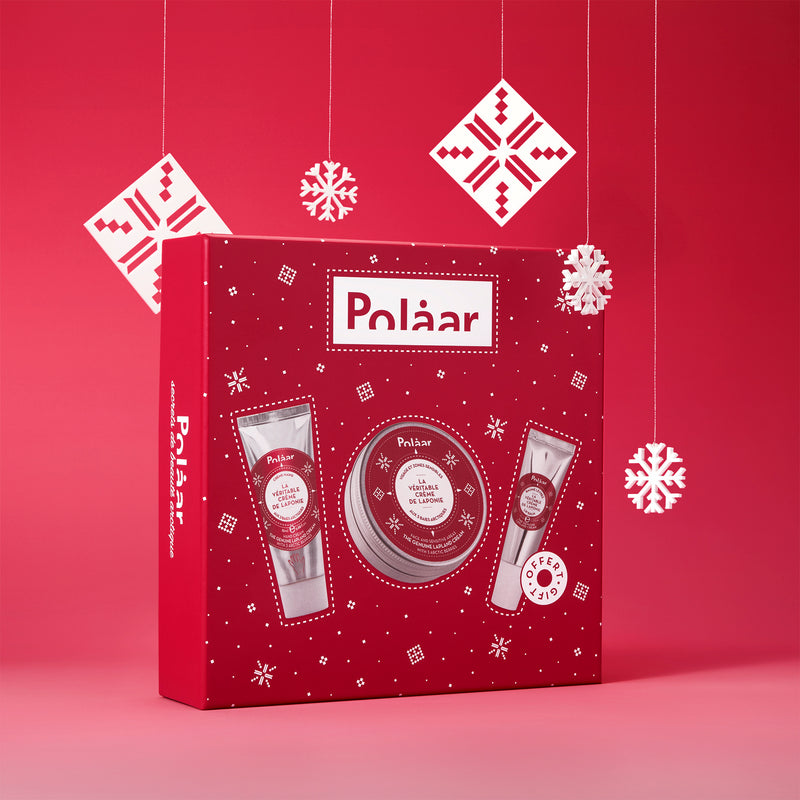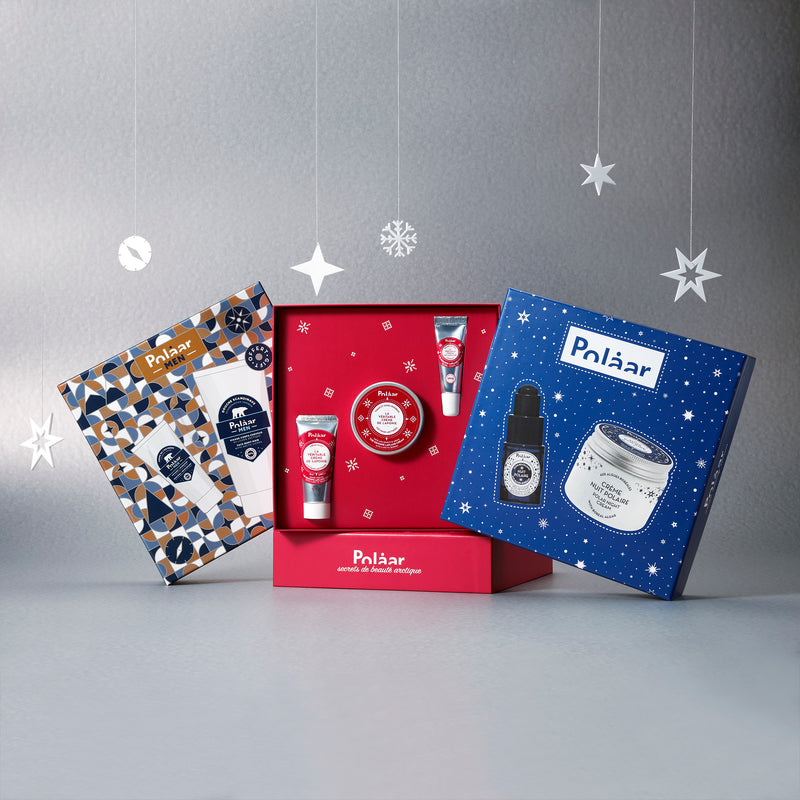 Lapland Gift Set
Lapland, an evocative, enchanting and fairy-tale name that echoes our childhood memories... In this generous box, you'll find The Genuine Lapland Cream nourishing, repairing and protective skincare products with the 3 Arctic Berries. These iconic skincare products with their delicate fragrance and melting textures are particularly appreciated by dry, sensitive skin. To give or to treat yourself to a moment of cocooning and comfort.
This set contains :
Cream for Face and Sensitive Areas Lapland 50ml
Lapland Hand Cream 25ml
Lapland Lip Balm 10ml - FREE
25€ home delivery 🇺🇸 Free delivery for orders over €150
Benefits
Ingredients
Usage
Sorting instruction
Cocooning and comforting moments ahead!
for the whole family's delicate skin
Genuine concentrates of nourishment and softness, these natural care products with their melting textures and soothing fragrance provide a real moment of cocooning for all skin types, even dry or sensitive.
The active ingredients
Star asset: 3 Arctic Berries
very rich in vitamins A, C and E
antioxidant and protective properties
Our 3 Arctic Berries are made up of Raspberries,Arctic Cranberry and Blackberries. Grown and harvested in cooperative fields by Finnish growers, they deploy all their regenerating power in our The Genuine Lapland Cream skincare products. Used to fighting extreme climatic conditions, they are very rich in vitamins A, C and E, and bring antioxidant, protective and nourishing properties to our formulas.
Le top
The shower gel is great and the cream is really moisturizing, the best night cream for me. Thank you
SUPER PRODUCTS
Products I'll be testing on my trip to Lapland
Lapland Christmas Box Set
Frequently asked questions