Reviews
I really like this brand, especially in winter when skin is weakened by the cold. The face cream and especially the hand cream moisturize deeply without leaving the skin greasy.
I use Polaar products very often and I'm never disappointed!
I have bad, hyper-reactive skin. Your products are among the few cosmetics that my skin can tolerate without any skin reaction, and I really like their fragrances.
I've seen a real improvement in the condition of my skin since I started using the products, a delicious smell on top of that, and I've even convinced my sister of the real benefits and she's been sticking with it ever since.
See all reviews
iconic range
The Genuine Lapland Cream
Derived from the ancestral beauty secrets of Lappish women, this nourishing, protective and restorative range for the whole family is based on a unique cocktail of 3 Arctic Berries.
Discover the range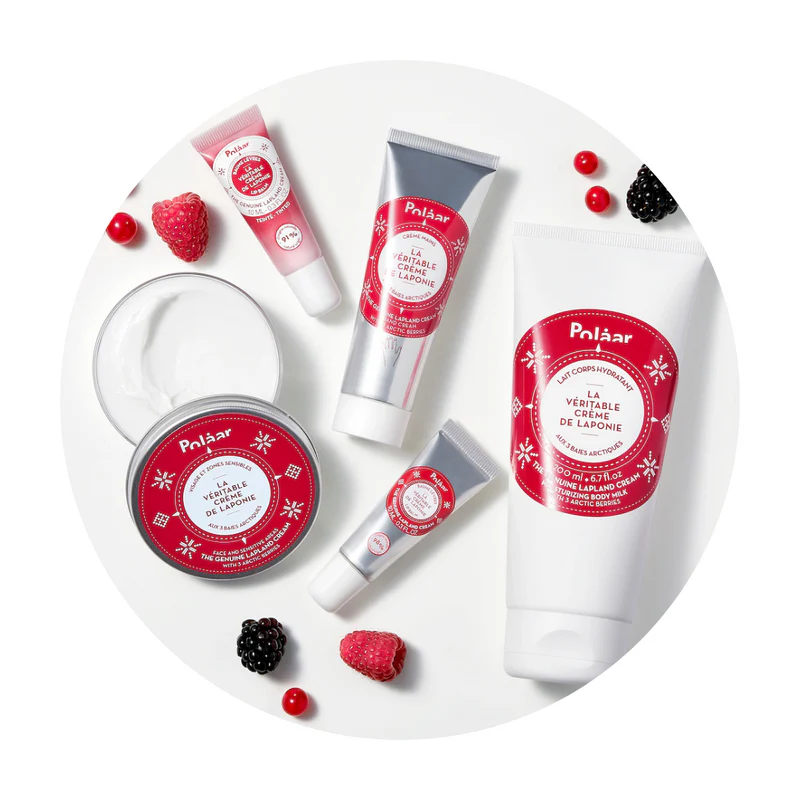 Must-have
POLAR NIGHT
Based onBoreal Algae, rich in phytomelatonin, this range will regenerate, smooth and decongest the skin while you sleep!
Discover the range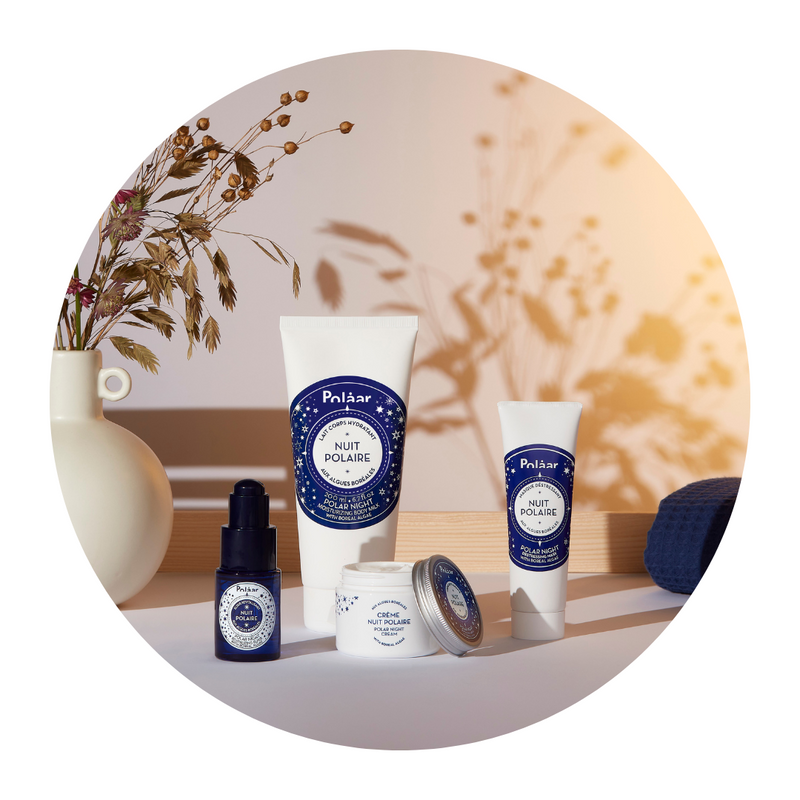 secret of the tundra
Northern Light
Siberian Olive, the best-kept beauty secret of the Tundra, with 30 times more vitamin C than an orange, enriches our Northern Light range to revive the complexion's radiance.
Discover the range