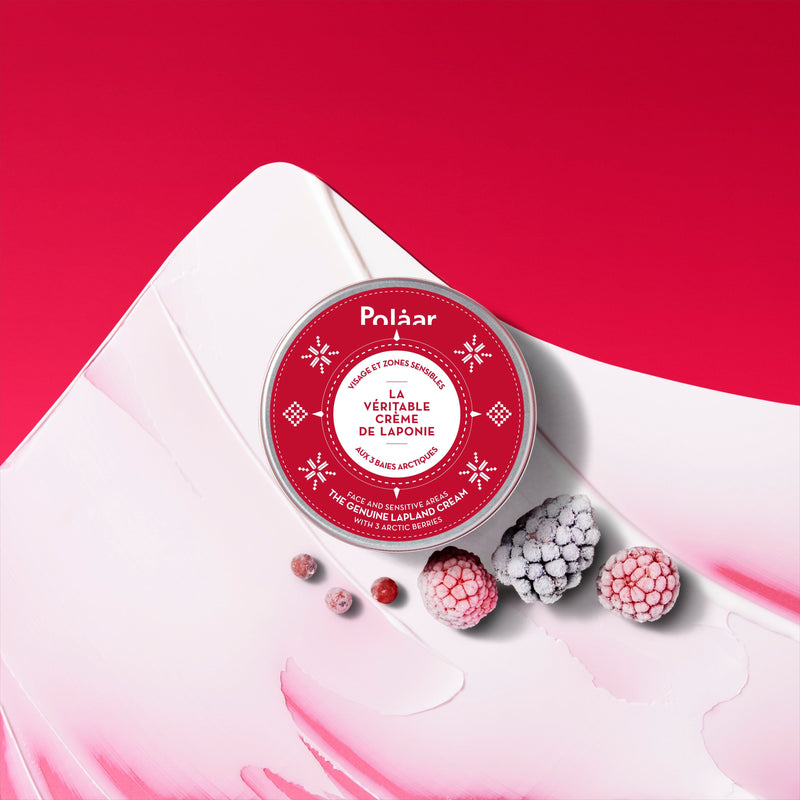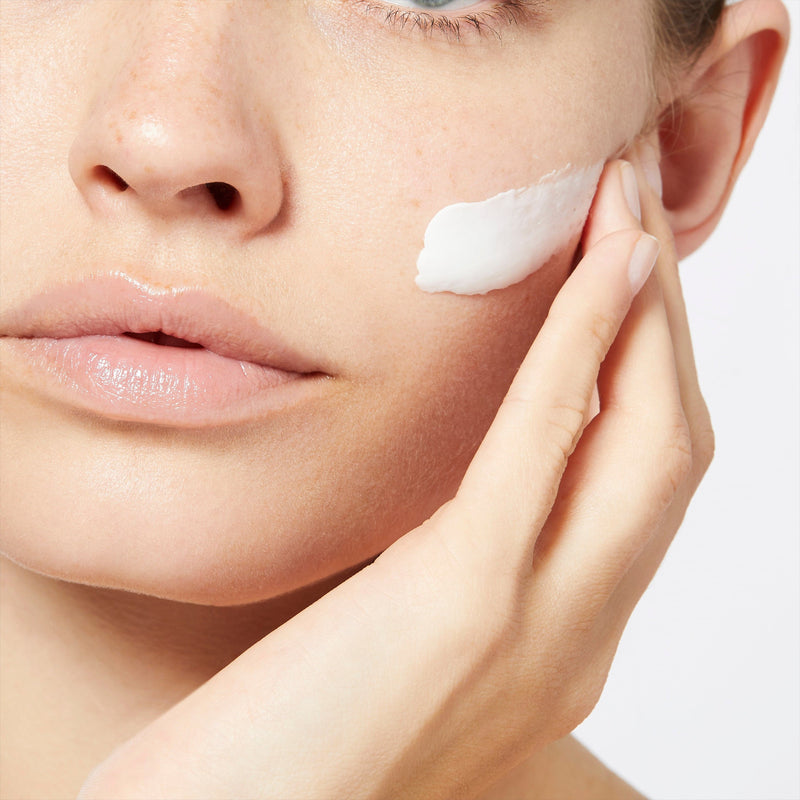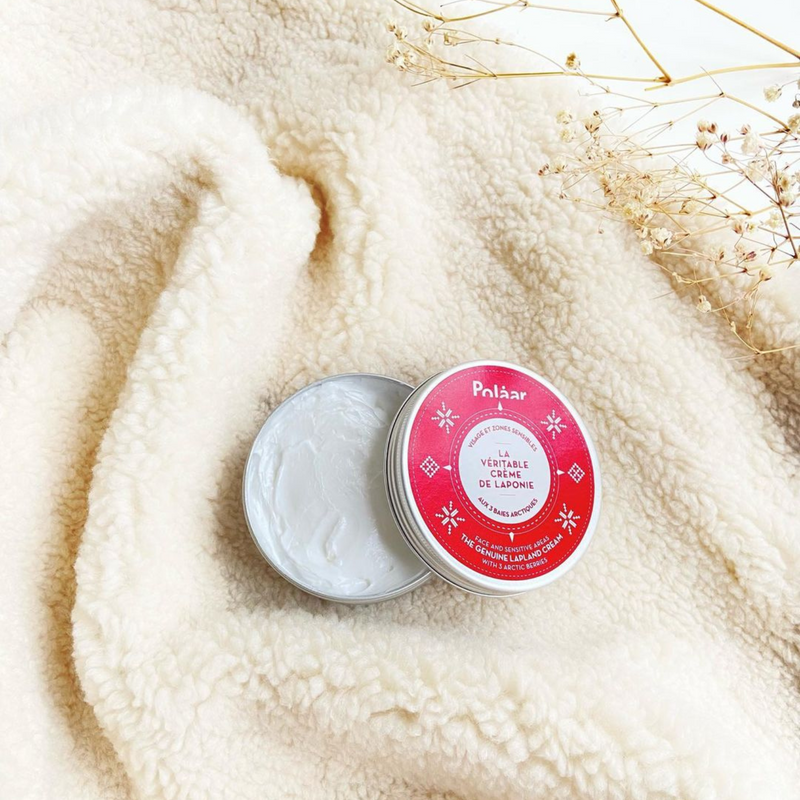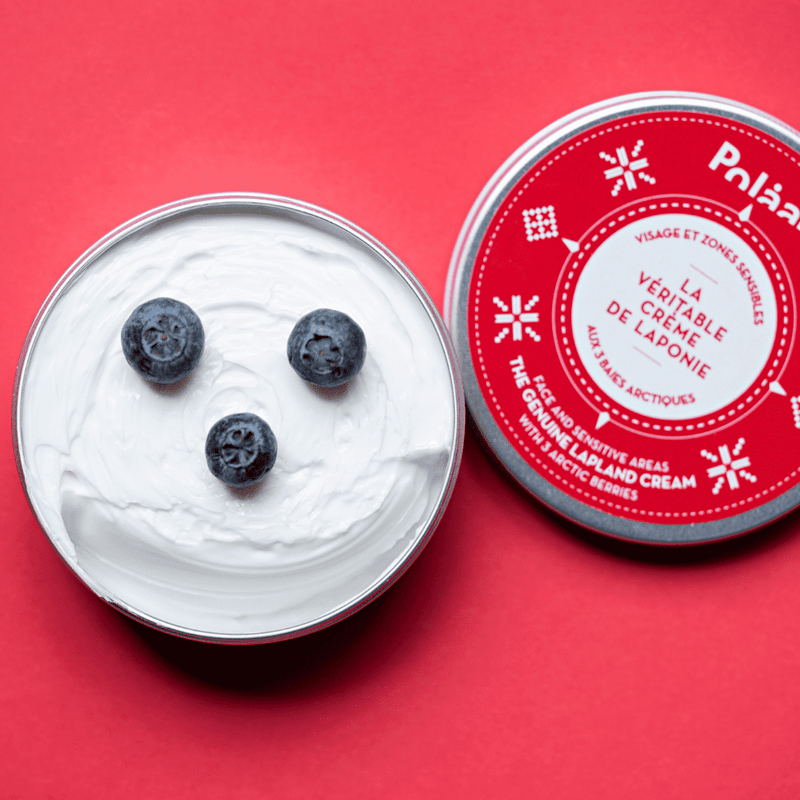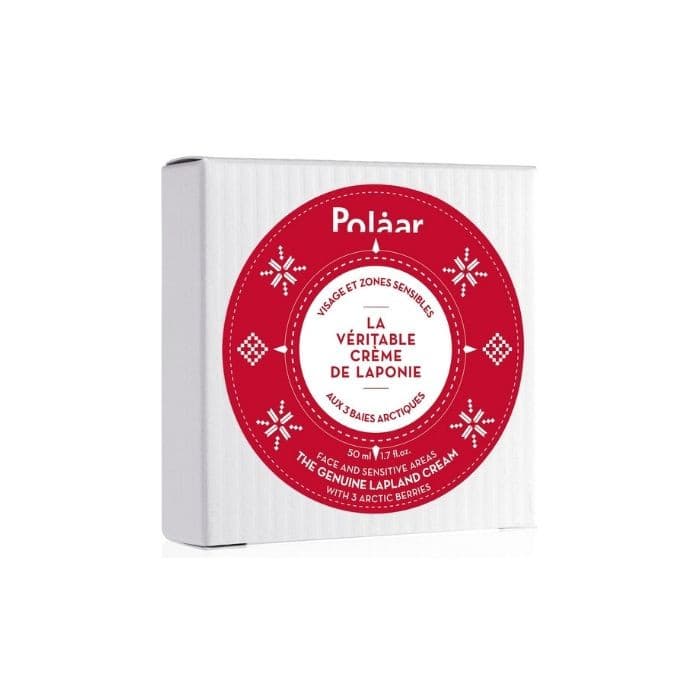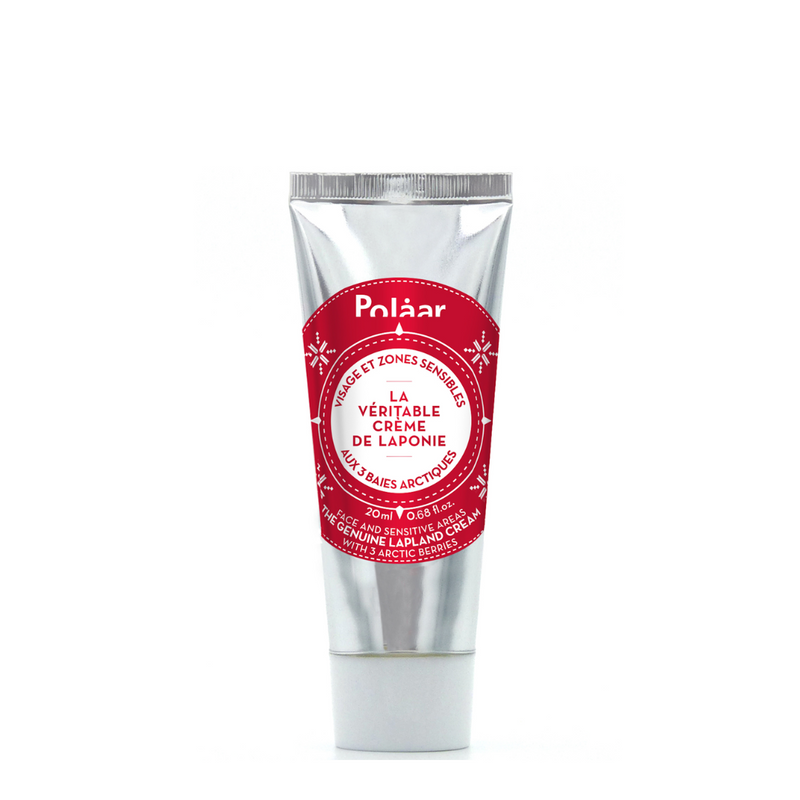 Lapland Cream for Face and Sensitive Areas
Inspired by the traditional beauty recipes of Lappish women, this creamy-textured balm envelops your skin in softness, leaving it nourished, protected and repaired. A real concentrate of hydration and softness, it's suitable for the whole family.
25€ home delivery 🇺🇸 Free delivery for orders over €150
Benefits
Ingredients
Usage
Sorting instruction
Softly nourished and comforted skin
nourishes, repairs and protects
soothes after sun exposure
SOS balm for the whole family
melting, non-greasy, non-sticky balm texture
cocooning fragrance with spicy, woody notes
A cream that cares for the whole family's dry, sensitive skin. A true ancestral beauty secret, the balm melts on contact with the skin, distilling a pleasant nourishing power with a non-greasy finish. Damaged skin is deeply repaired and nourished. The active ingredients 3 Arctic Berries (raspberries, Arctic Cranberry and blackberries) act as perfect protective shields for the skin. Skin is protected from wind, sun and dryness.
What they think
75%
skin 3 times more repaired
75%
skin 3 times more nourished
100%
recommend it to a friend
75%
are completely hooked
* Self-evaluation test with customers
The active ingredients
nourish and moisturize dry, sensitive skin
protect against external aggression
Our 3 Arctic Berries are grown and harvested in Lapland by Finnish producers: raspberries, Blackberries and Arctic Cranberry. They are extracted cold, using Cryogenics (-28°c), to preserve all the properties of the fresh plant and prevent oxidation.
- Essential fatty acids, regenerating omegas 3 and 6
- Polyphenols that trap free radicals and deploy their detoxifying and antioxidant power
- Protective and nourishing vitamins A, C and E
Shea butter
Macadamia and Almond oils
Comfortable
Tested during a trip to Lapland, it is very moisturizing without being greasy. You only need a hazelnut! Very pleasant
Will Only Use this from now on!
I got a sample of the hand cream in my IPSY bag and quickly fell in love with this company. I ordered the gift set for Christmas, and this face cream is the only thing I will use from now on! Most moisturizers cause me to get small breakouts, but this one does not! It smells fabulous and is so light on my skin! I love it!
Evaluation of laponie cream
Very good cream, but the redness in the nostrils doesn't disappear completely - we must be able to win on this point.
Frequently asked questions