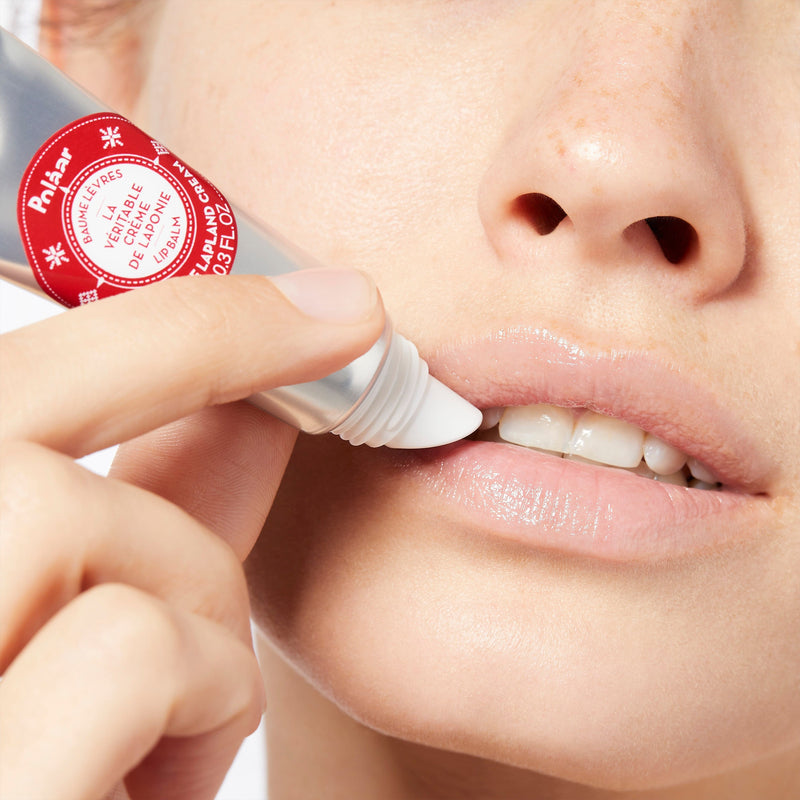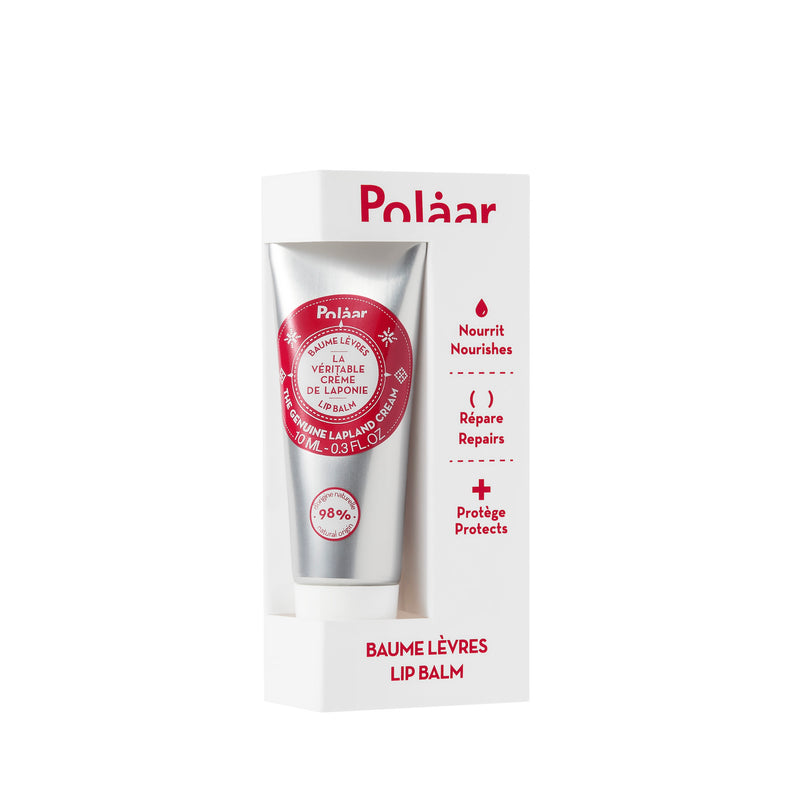 Lip Balm Lapland
From the very first application, this precious balm moisturizes, nourishes, repairs and beautifies lips for instant and absolute comfort.

25€ home delivery 🇺🇸 Free delivery for orders over €150
Complete your routine
Benefits
Ingredients
Usage
Sorting instruction
Put a smile on your face!
transparent, non-sticky balm
cocooning fragrance with spicy, woody notes
This lip balm moisturizes, nourishes and protects lips every hour of the day. Rich in antioxidants and vitamins A, C and E, this balm repairs lips damaged by cold, dryness, sun and wind. By combining Arctic Berries with shea butter, beeswax and natural plant oils, the balm combines a cocooning sensation with pleasure and effectiveness. Your lips are soothed, moisturized and protected.
The active ingredients
nourish and moisturize dry, sensitive skin
protect against external aggression
Our 3 Arctic Berries are grown and harvested in Lapland by Finnish producers: raspberries, Blackberries and Arctic Cranberry. They are extracted cold, using Cryogenics (-28°c), to preserve all the properties of the fresh plant and prevent oxidation.
- Essential fatty acids, regenerating omegas 3 and 6
- Polyphenols that trap free radicals and deploy their detoxifying and antioxidant power
- Protective and nourishing vitamins A, C and E
Shea Butter and Beeswax
Calendula Flower and Vegetable Oil
Haven't used it yet, but it looks great.
Eine wunderbare Creme die mich überzeugt hat
Ich bin rein zufällig an Polaar gekommen und bin begeistert. So etwas hatte ich noch nie. Diese Creme ist wunderbar sie ist wie Schnee, ganz leicht und macht die Haut schön sogar meine Falten auf der Stirn sind weg, für mich gibt es nur noch Produkte von Polaar, Danke
efficient
I would not hesitate to buy again thank you
efficient and discreet
the balm repairs instantly, is long-lasting and unobtrusive=perfect agent
Frequently asked questions