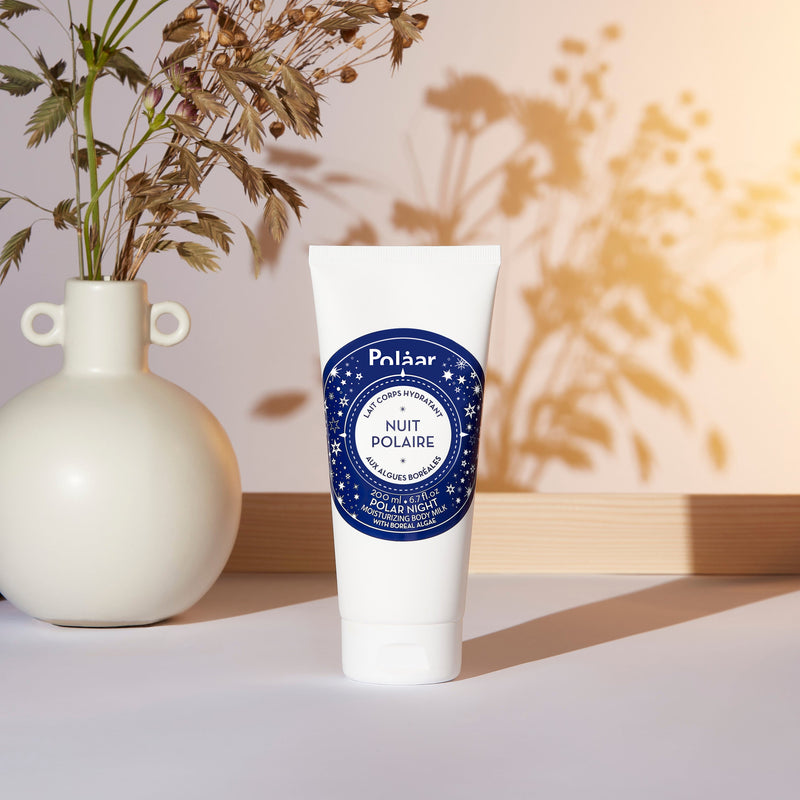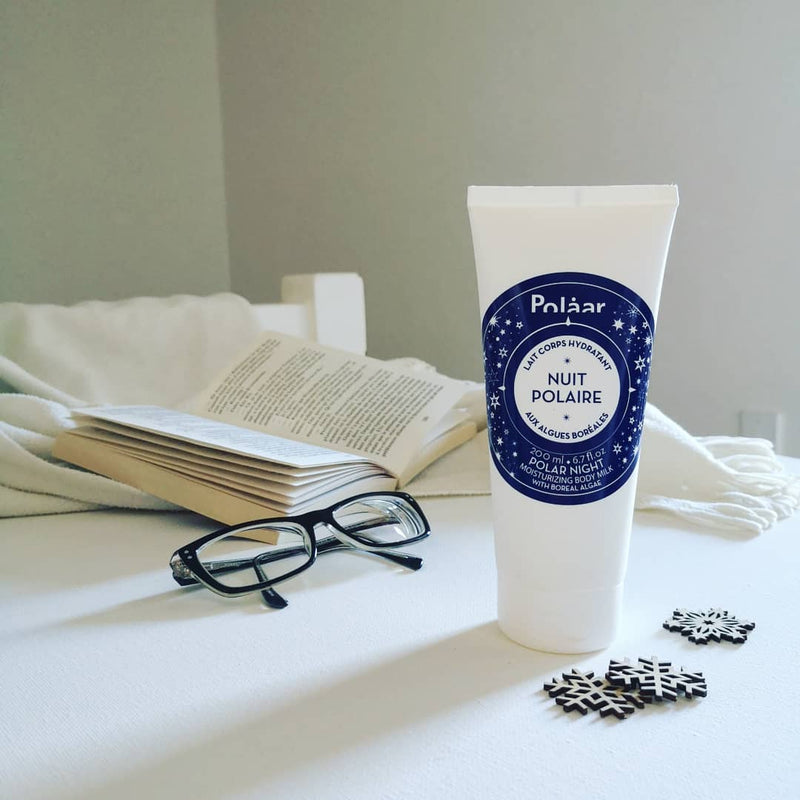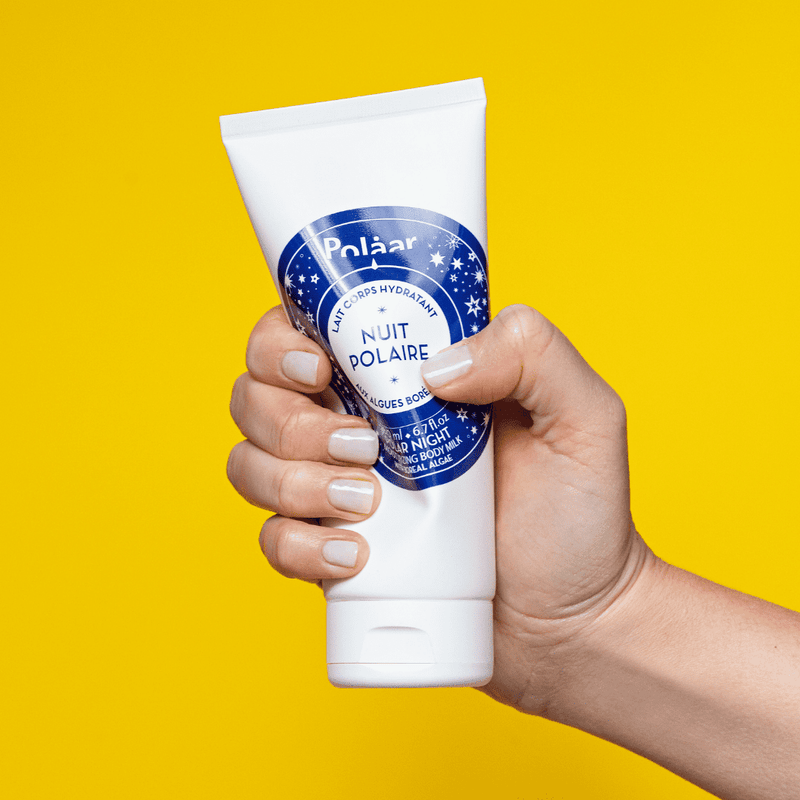 Polar Night Moisturizing Body Milk
Discover the addictive Polaar Night fragrance in this body lotion! Its light, fluid texture is rapidly absorbed, with no greasy feel. Your skin is intensely moisturized and soothed for 24 hours, restoring comfort and suppleness.
25€ home delivery 🇺🇸 Free delivery for orders over €150
Benefits
Ingredients
Usage
Sorting instruction
A perfectly moisturized body!
deeply moisturizes and soothes
texture: fluid and creamy, with no greasy, sticky feel
addictive, bewitching, lightly powdered fragrance
Thanks to the revitalizing properties of Boreal Algae, this treatment deeply moisturizes and soothes the skin. Over time, skin becomes smooth, comfortable and perfectly moisturized for 24 hours.
The active ingredients
stimulates cutaneous microcirculation
eliminates accumulated toxins
repairs damage to the skin
Rhodimenia Boréalia, a boreal algae that lives in the depths of the Arctic Ocean, where light is scarce. Its superpower? Its ability to synthesize high levels of phytomelatonin - the plant version of melatonin - which is responsible for nocturnal cell regeneration.
It also helps restore the skin's chronobiology, disrupted by the effects of seasonal changes, jet-lag and sleep deprivation. Its decongestant, soothing and revitalizing properties support the fundamental mechanisms of nocturnal cell regeneration.
Vegetable Oils
Disinfects and intensely nourishes
Polar Night Moisturizing Body Milk
Great
I love the smell, the texture and the way it feels on my skin. I recommend it!
Very pleasant
Perfectly moisturizes to give skin real comfort without remaining greasy.
Super like all your products...moisturizes well and the smell is incredible.
Frequently asked questions