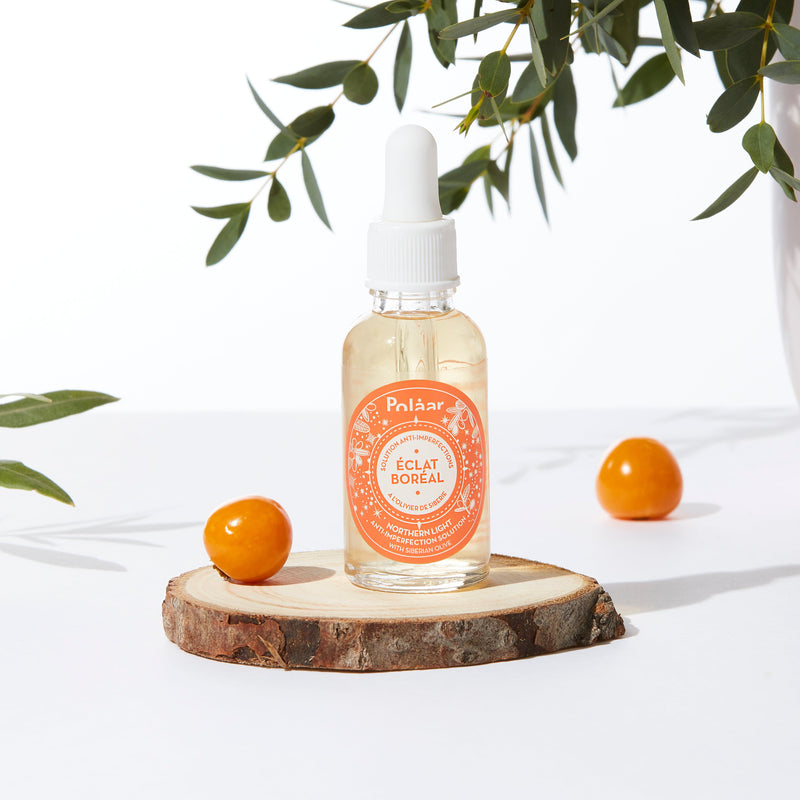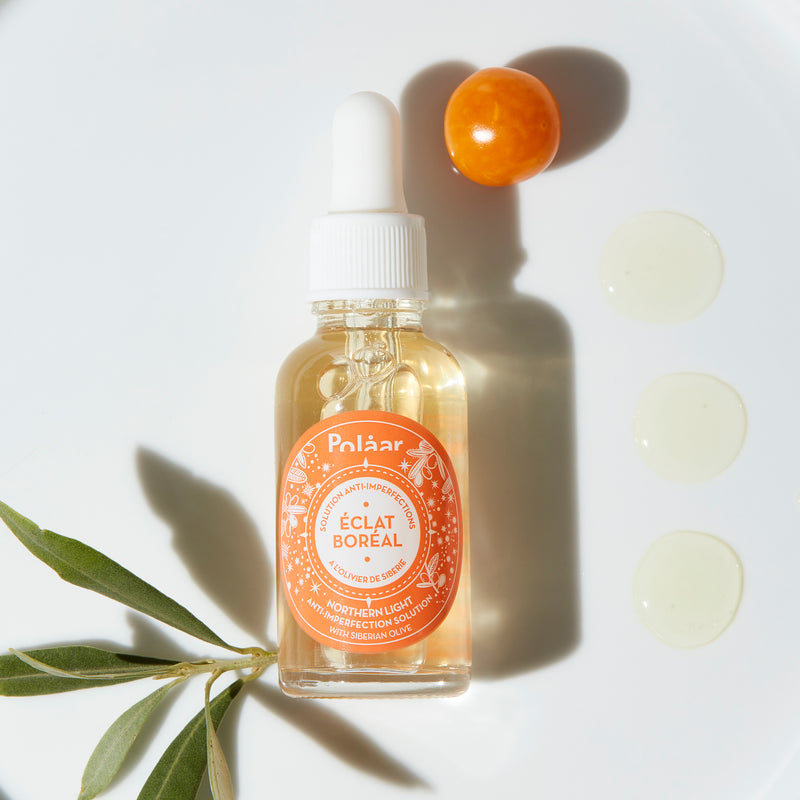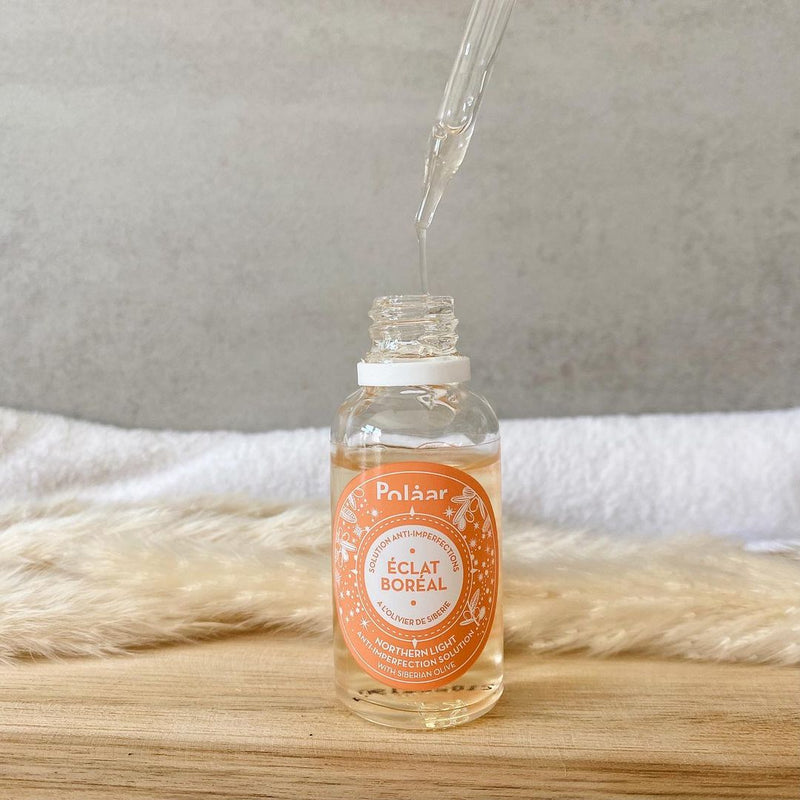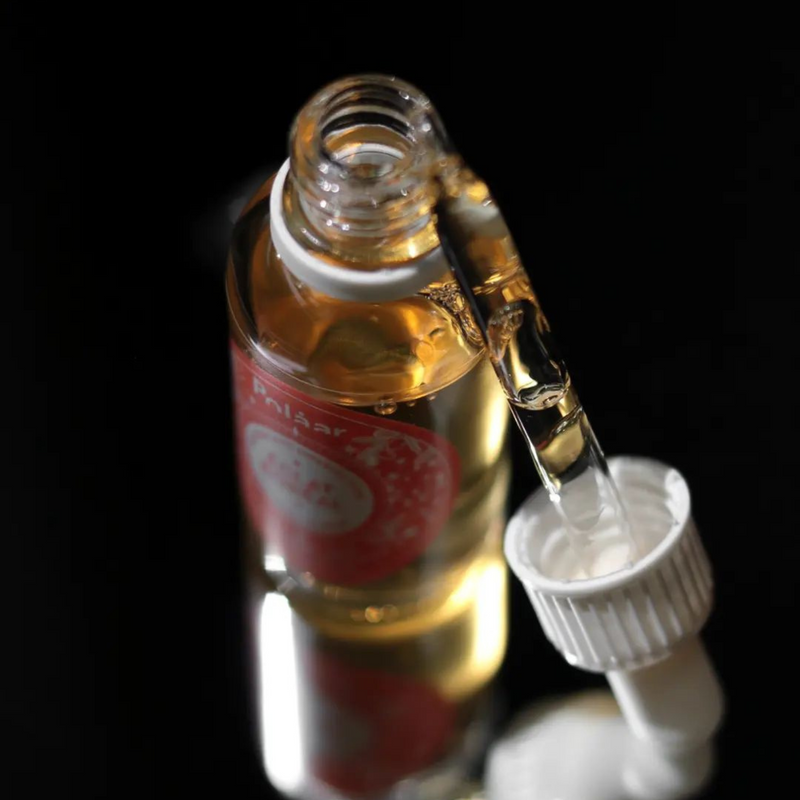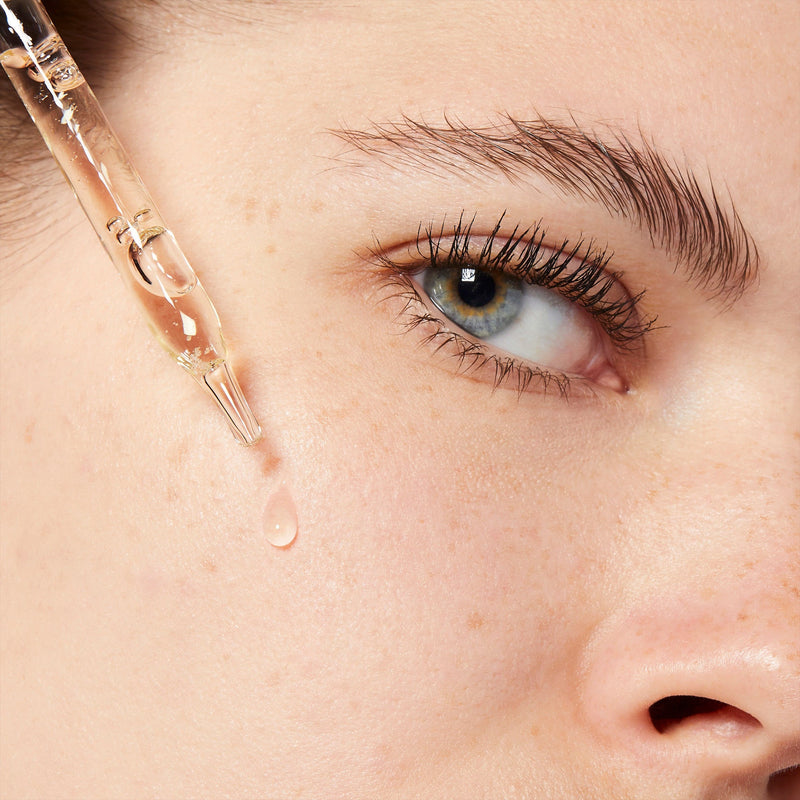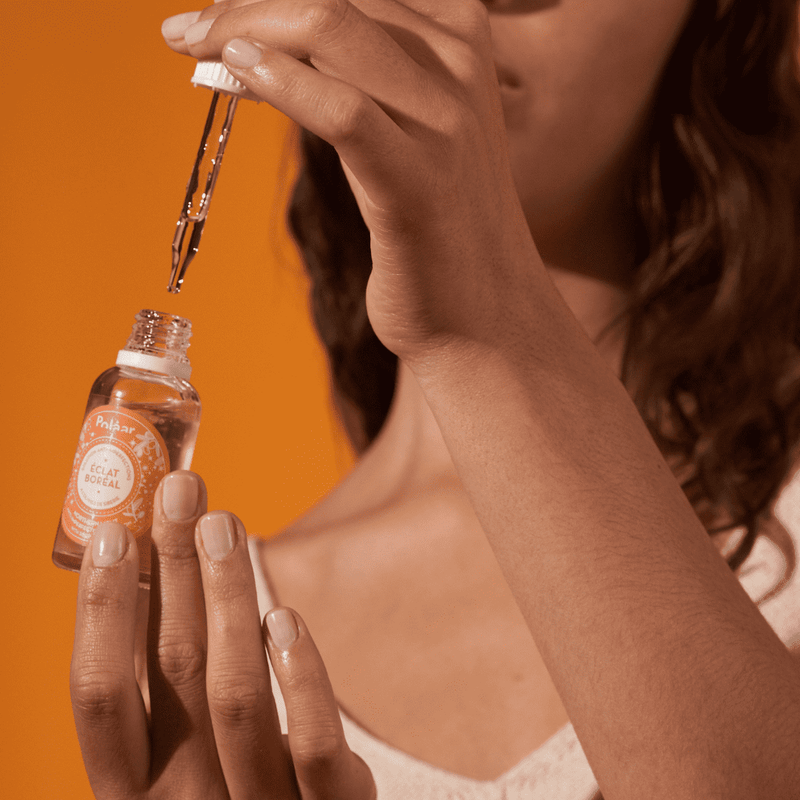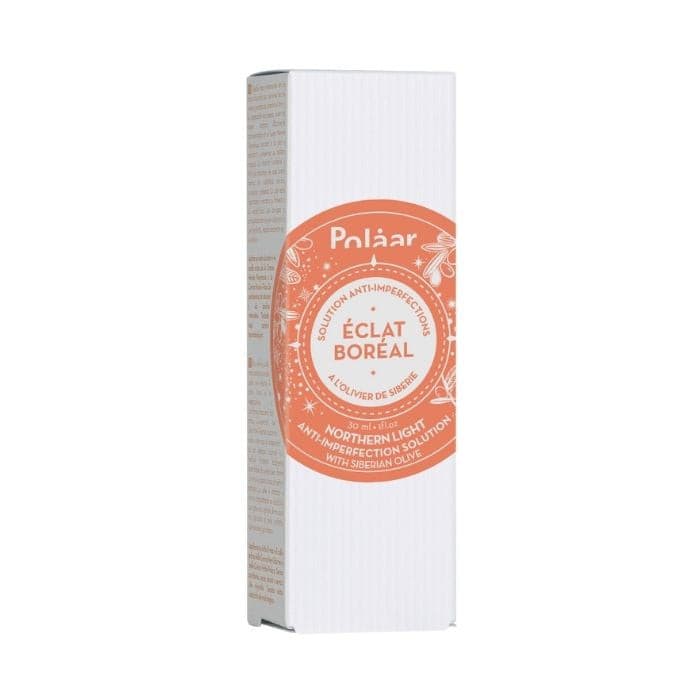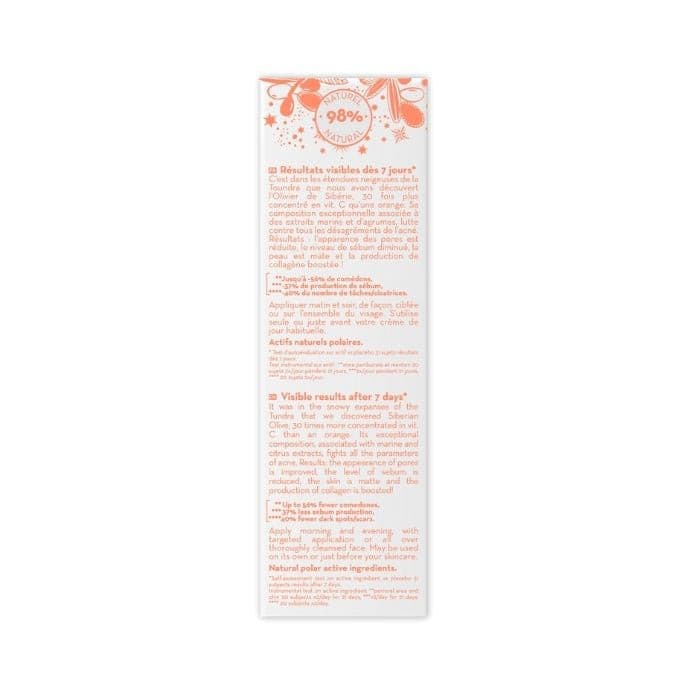 Northern Light Anti-Imperfection Solution
Pollution, stress, abused skin: it's a recipe for pimples and other imperfections. Anti-Imperfection Solution is the helping hand skins need to regain smooth, matte, clear and radiant skin.
25€ home delivery 🇺🇸 Free delivery for orders over €150
Complete your routine
Benefits
Ingredients
Usage
Sorting instruction
The solution for perfect skin!
reduces pimples and blackheads
unclogs and tightens pores
matifies and regulates sebum production
reduces acne spots and scars
non-greasy gel-oil texture
refreshing citrus fragrance
Anti-Imperfection Solution, enriched with Siberian Olive (vitamin C concentrate), Grapefruit Extract and Marine Algae, will purify and matify the skin. Its sebum-regulating action acts on pimples and imperfections, unclogging and tightening pores and reducing scarring.
What they think
–37%
of sebum production***.
– 40%
the number of tasks/scars****
Instrumental test on active: **perioral area and chin 20 subjects 2x/day for 21 days, ***2x/day for 21 days, **** 20 subjects 2x/day.
The active ingredients
revives complexion radiance
reduces wrinkles and fine lines
It was in the heart of the Taiga, while searching for an active ingredient capable of protecting the skin of cosmonauts, that Russian scientists discovered the powers ofSiberian Olive : the best-kept secret of the former USSR! This little berry, bursting with over 108 bio-active elements, has an unrivalled concentration of vitamins A, C and E and antioxidants, giving it exceptional properties for radiance and cell regeneration.
Grapefruit Extract
reduces pimples and blackheads
combats excess sebum production
healing, anti-aging action, fights the damaging effects of pollution on the skin
Seaweed
regulates sebum levels and reduces the appearance of pores
evens skin tone and matifies the complexion
a real antioxidant and anti-inflammatory, it also boosts collagen production
Doesn't suit my skin
My skin is more irritated, the redness is worse and worse and I have more and more imperfections. I don't have problem skin to begin with.
Sublime
I was on vacation at a friend's house, so I tested this product just like that, as I like to dabble in everything. In the end, I bought it, and my skin looks better, with a more radiant glow.
Incredible
I had a period when I had a lot of pimples on my chin and neck due to a change of pill, this oil saved me very quickly, I apply it twice a day and my skin is much better, after a few days I could already see the difference! I've been using this oil for a month now and my skin is fine, I've only got one or two spots, but it's 10 times better than before!
Frequently asked questions