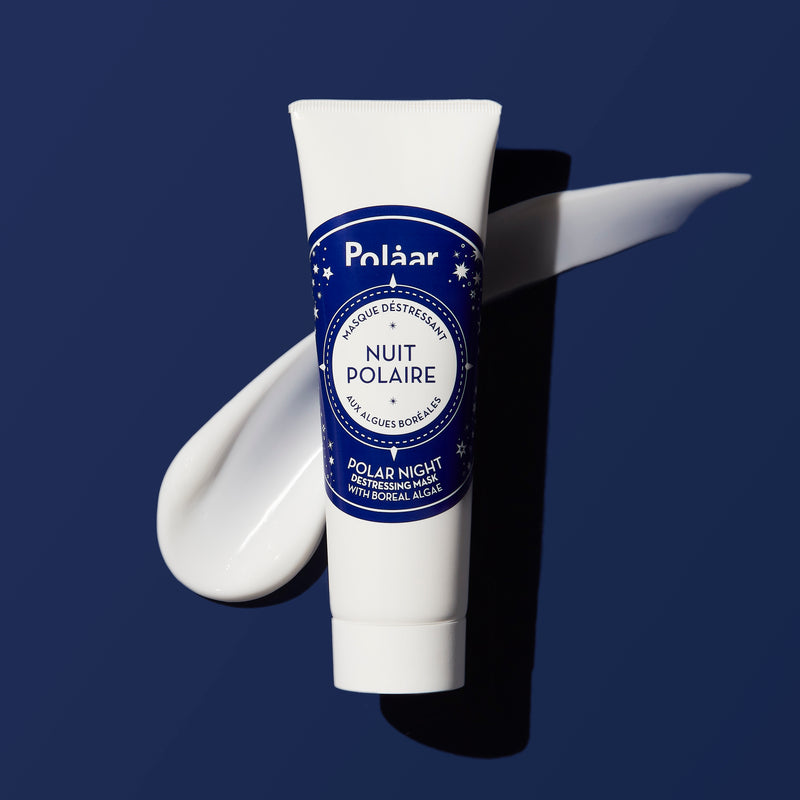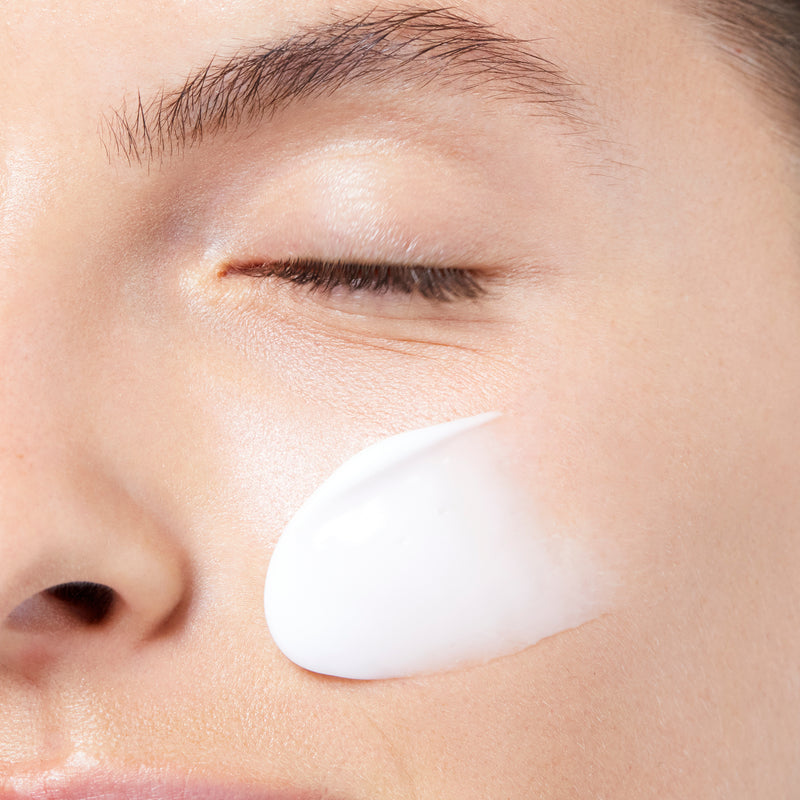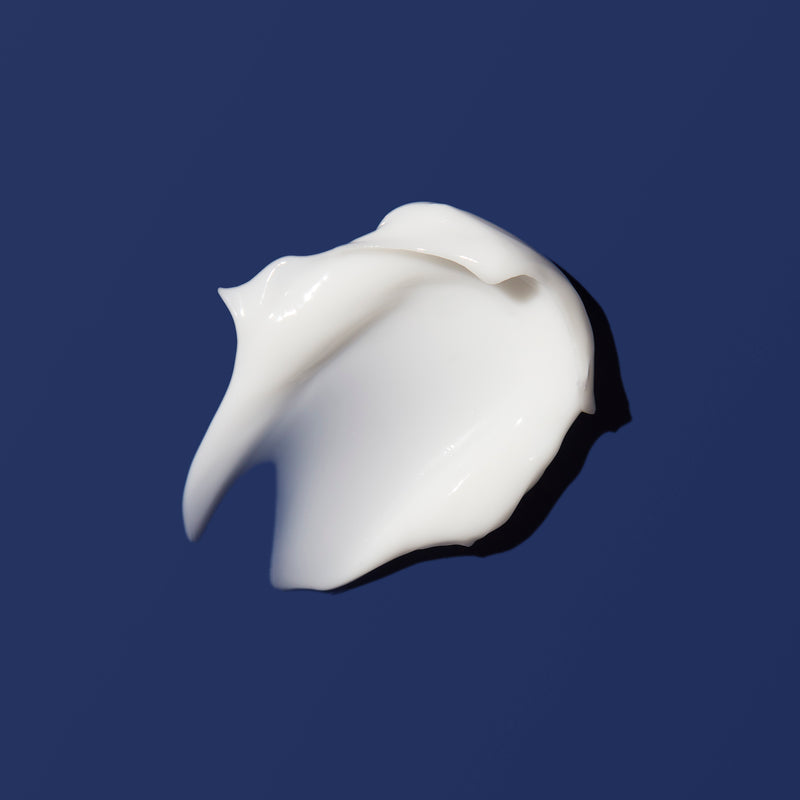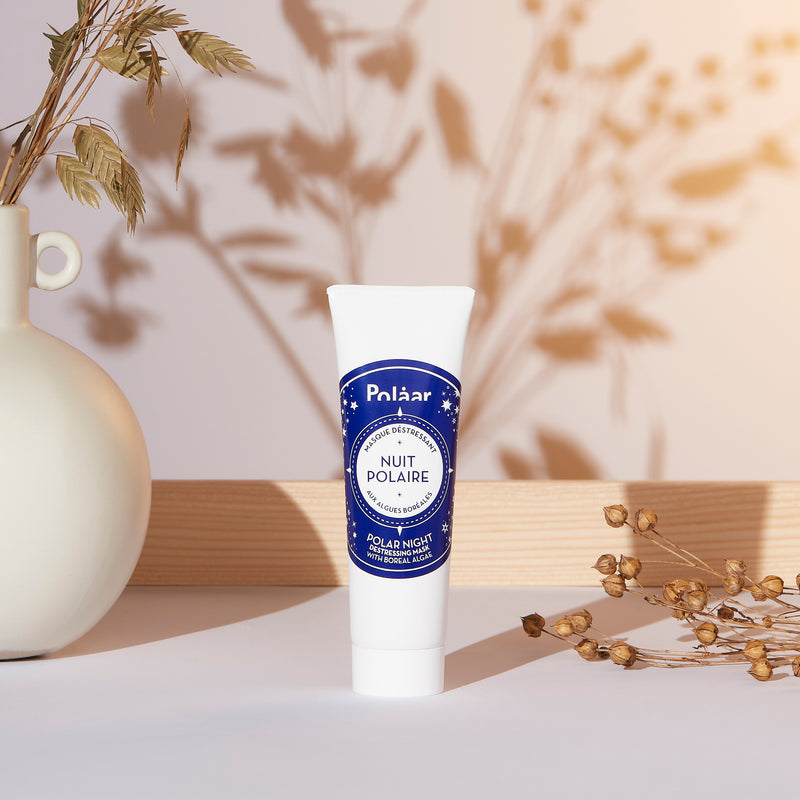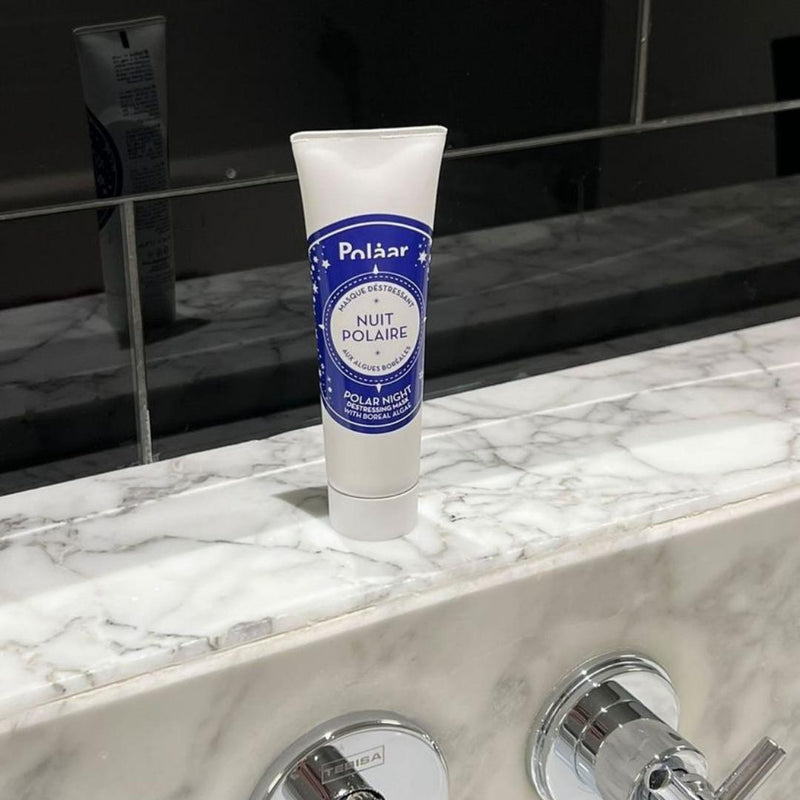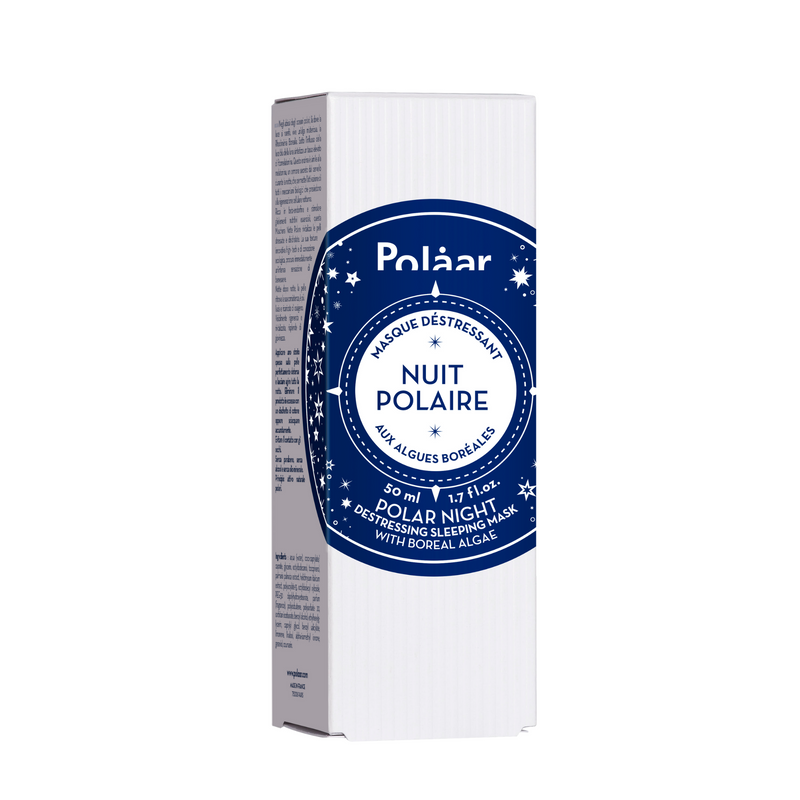 Polar Night Destressing Mask
Take a break and recharge your skin's batteries with the power of Polar Night!
More than a mask, a superhero that works at night, when skin is most receptive to regeneration, to combat the effects of cutaneous stress. When you wake up, your skin is supple, smooth, matte and plump, with a new radiance.
25€ home delivery 🇺🇸 Free delivery for orders over €150
Benefits
Ingredients
Usage
Sorting instruction
Regenerate your skin overnight!
Supple, smooth, radiant, plump skin
Combats the effects of skin stress
Smoothes fine lines and wrinkles
Regulates sebum and imperfections
Addictive and bewitching Polaar Night fragrance
Formulated withBoreal Algae and enriched with Hyaluronic Acid, reinforced by Silicium, this night mask acts on the 4 dimensions of perfect skin, offering hydration, radiance, anti-aging and anti-imperfection efficacy. Its creamy, fresh texture and enchanting fragrance envelop the skin in a cocoon of well-being. On waking, skin is supple, smooth, matte and plump, with a new radiance.
What they think
73%
have more radiant skin
73%
have fewer imperfections
100%
would recommend this mask to a friend
*Self-evaluation test with 15 members of our Instagram community.
The active ingredients
stimulates cutaneous microcirculation
eliminates accumulated toxins
repairs damage to the skin
Rhodimenia Borealia is a boreal algae that lives in the depths of the Arctic Ocean, where light is scarce. Its superpower? Its ability to synthesize high levels of phytomelatonin - the plant version of melatonin - which is responsible for nocturnal cell regeneration. It also helps restore the skin's chronobiology, disrupted by the effects of seasonal changes, jet-lag and sleep deprivation. Its decongestant, soothing and revitalizing properties support the fundamental mechanisms of nocturnal cell regeneration.
Hyaluronic Acid
Intensely moisturizes and plumps
A veritable water sponge, Hyaluronic Acid is capable of retaining up to 1,000 times its weight in water!
Silicium
Stimulates collagen fiber formation
Maintains tissue hydration
Acts as an intelligent vehicle to optimize the action of Hyaluronic Acid and nourish the skin.
Polar Night Destressing Mask
Efficient
I was worried that it would be sticky, even though the brand promises that it isn't. In fact, it's not sticky at all. It's true, it's not sticky, on the contrary, it's even a pleasant texture!
I find it effective, my skin is plumped, rested and well moisturized.
And the smell, what a delight!
A hug for the skin
I received a sample and fell in love with the way it felt on my skin at bedtime. The texture and fragrance are enchanting, at least for me. I bought the product and don't regret it at all. I'm definitely going to keep using it for everything it does for me: it feels soft, fragrant and creamy on the skin, and it's not sticky at all. In the morning, my skin is relaxed and luminous. I love it, and to try it is to adopt it!
Good product
Very pleasant, comfortable and effective mask. Its light, subtle fragrance is a plus
Frequently asked questions