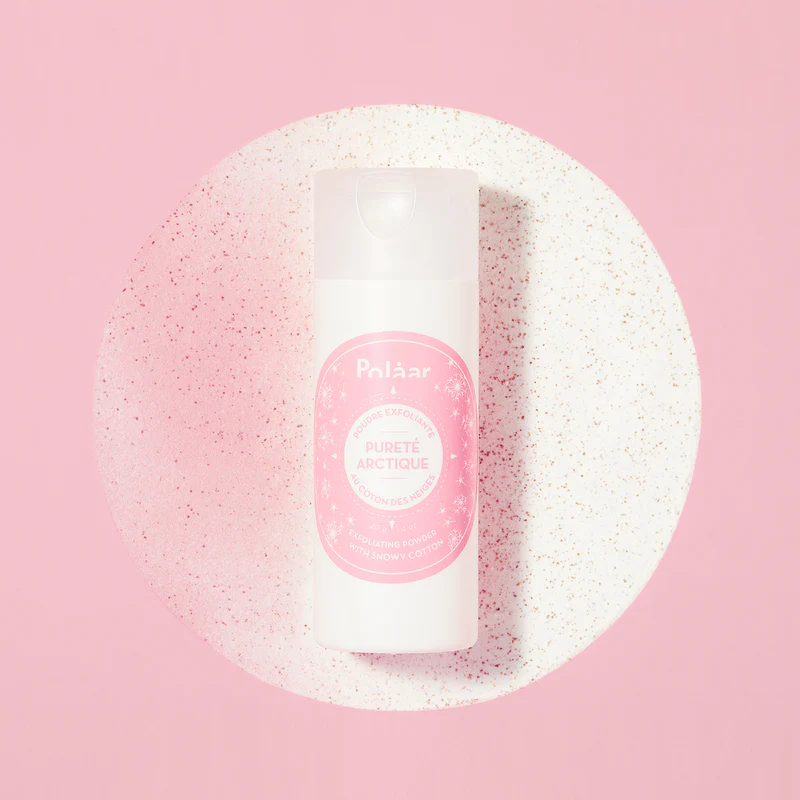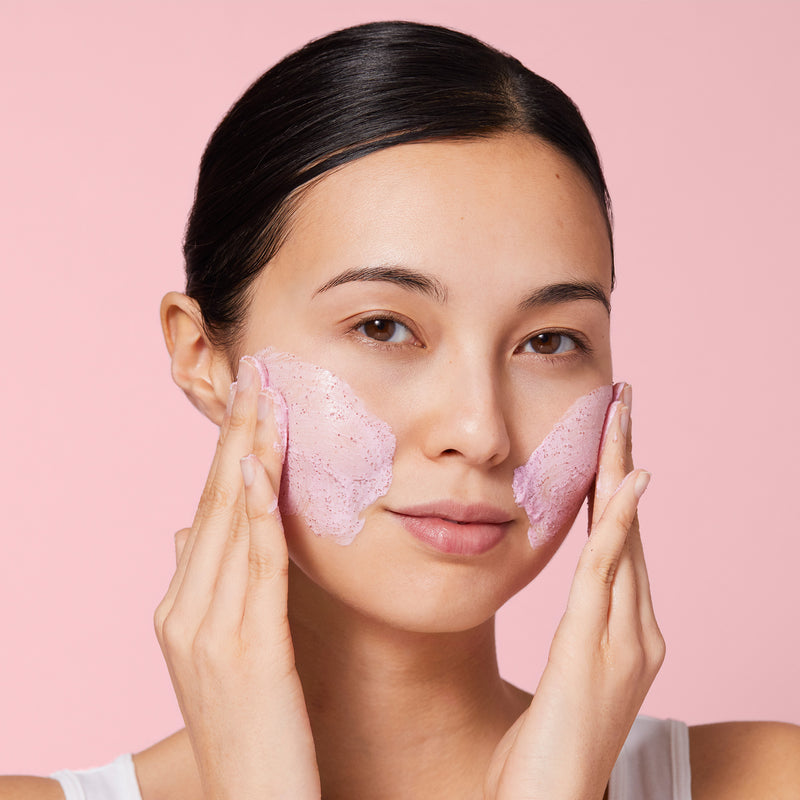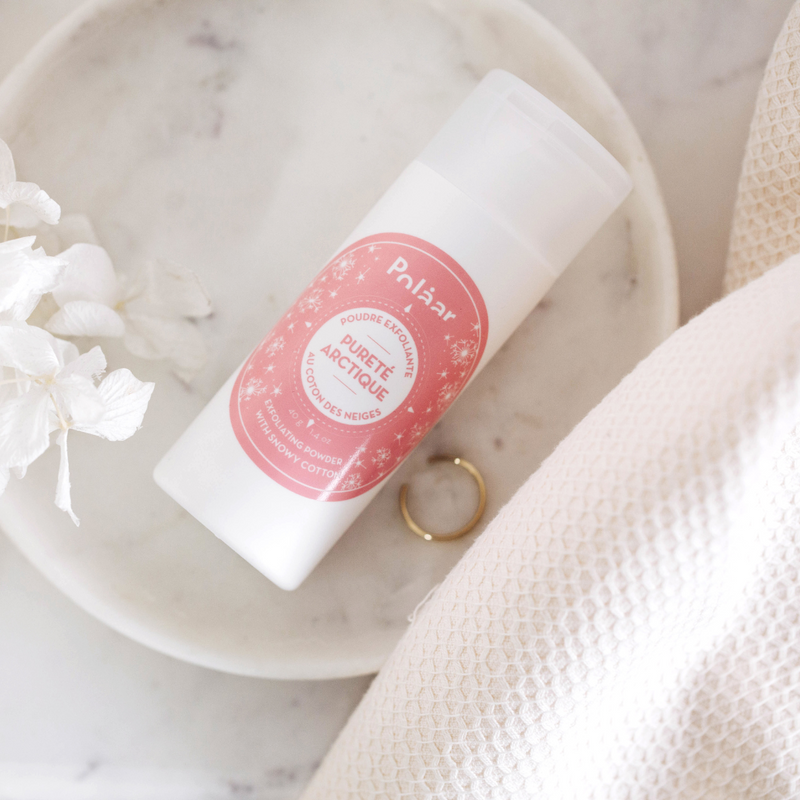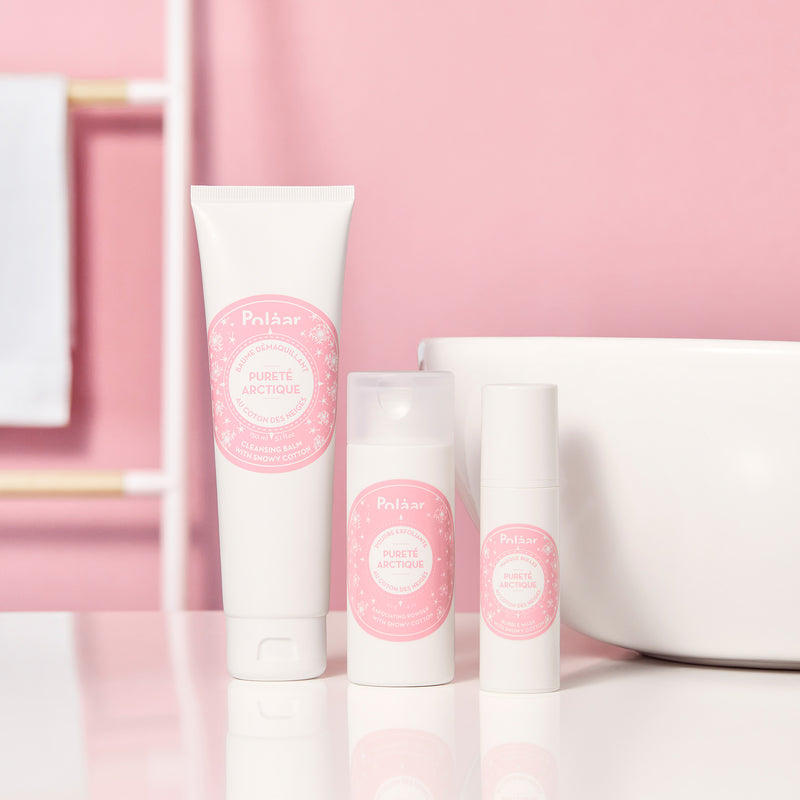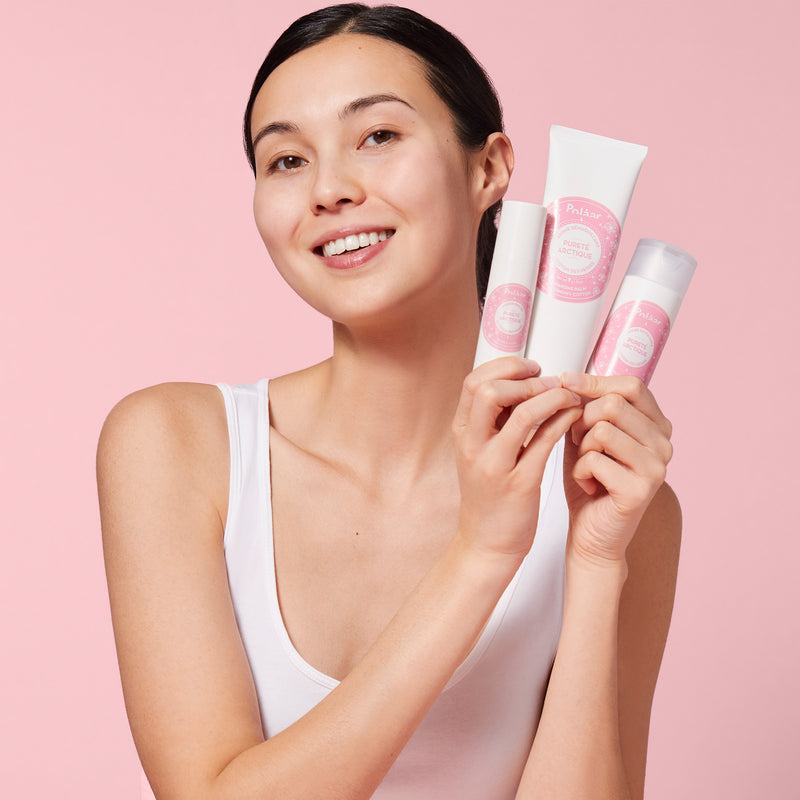 Exfoliating Powder Pureté Arctique
The purity and softness of Snowy Cotton concentrated in a snowy powder that transforms into a lightly pink foam on contact with water for a sensorial and effective exfoliation that's as gentle as it gets! Refines skin texture and absorbs excess sebum. Skin is clean, purified and more radiant.
25€ home delivery 🇺🇸 Free delivery for orders over €150
Benefits
Ingredients
Usage
Sorting instruction
Exfoliate your skin with sensorial care!
soft, clean, detoxified skin
processing powder texture
soft, delicate floral fragrance
A plant-based cocktail (Snowy Cotton, apricot kernel extracts, Kaolin, Rice and Corn starches) in a snowy powder that transforms into a dewy foam on contact with water for a gentle, sensorial and effective exfoliation! It rids the skin of dead cells, refines skin texture and absorbs excess sebum. Skin is clean, purified and more radiant.
What they think
100%
find the texture pleasant
97%
find gentle exfoliation
100%
have a refined skin texture
97%
have more radiant skin
100%
would recommend it to a friend
*Self-evaluation test with 33 members of our Instagram & website community.
The active ingredients
Snowy Cotton, the flower of gentleness and purity, grows in the great Scandinavian expanses, untouched by pollution. This plant, with its silky white locks, has adapted to the extreme climate and short summers of the Arctic Tundra, the exceptional temperatures forcing it to develop a woolly film to protect itself from the cold. Its extract, obtained from flowers and stems, is rich in sugars, polyphenols and minerals, giving it detoxifying, soothing and moisturizing properties.
Apricot kernel extracts
Refines skin texture and revives radiance by accelerating the elimination of scales from the upper layers of the skin 
Kaolin and starches (Rice, Corn)
Gentle exfoliator
I like exfoliants with grains, and this one fulfills its mission with a gentleness that doesn't strip my skin too hard.
Radiant complexion
The powder is easy to use, yet the "wow" effect is very much present. The powder texture is pleasant and the foaming effect that follows is just sensational. My skin is clean, perfectly cleansed and my complexion is radiant, thank you Polaar!
Clear, luminous skin
I really enjoyed this original product.
A little powder mixed with water turns into a dewy mousse that smells delicious.
This skilful foamy mixture melts onto the face, and is gently massaged in with the fingertips.
A sensation of soothing comfort is immediately felt.
It absorbs excess sebum, which is great for my skin, while removing dead cells.
It leaves my skin clearer, smoother, healthier and instantly radiant.
From the format to the texture/sensation and effectiveness, this Peeling is now part of my routine...
At the top
Very good product that I enjoyed using. It's in powder form, so it's different but just as pleasant. I recommend it, it's great.
Frequently asked questions