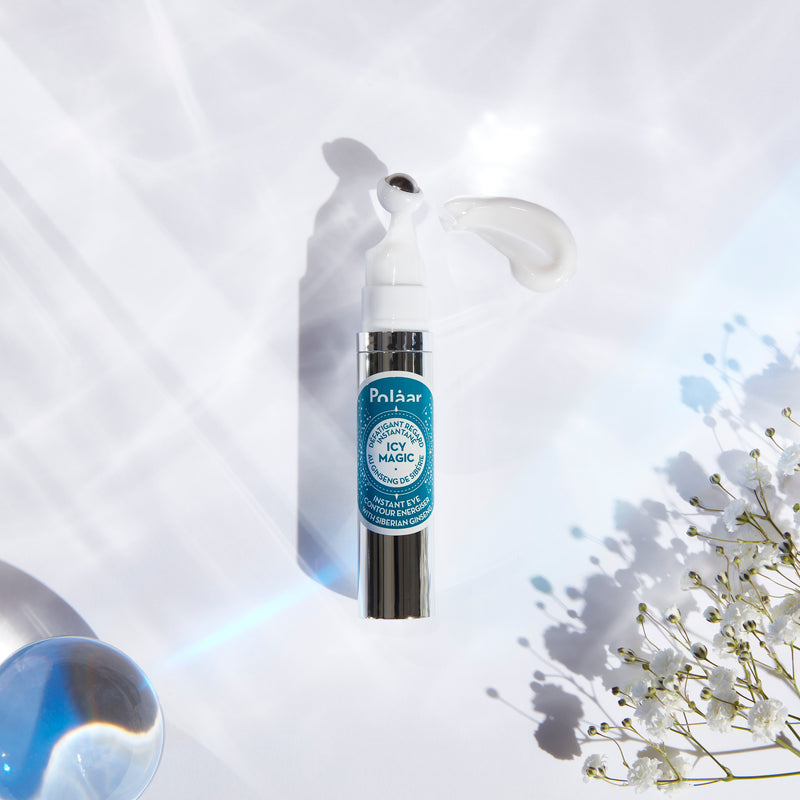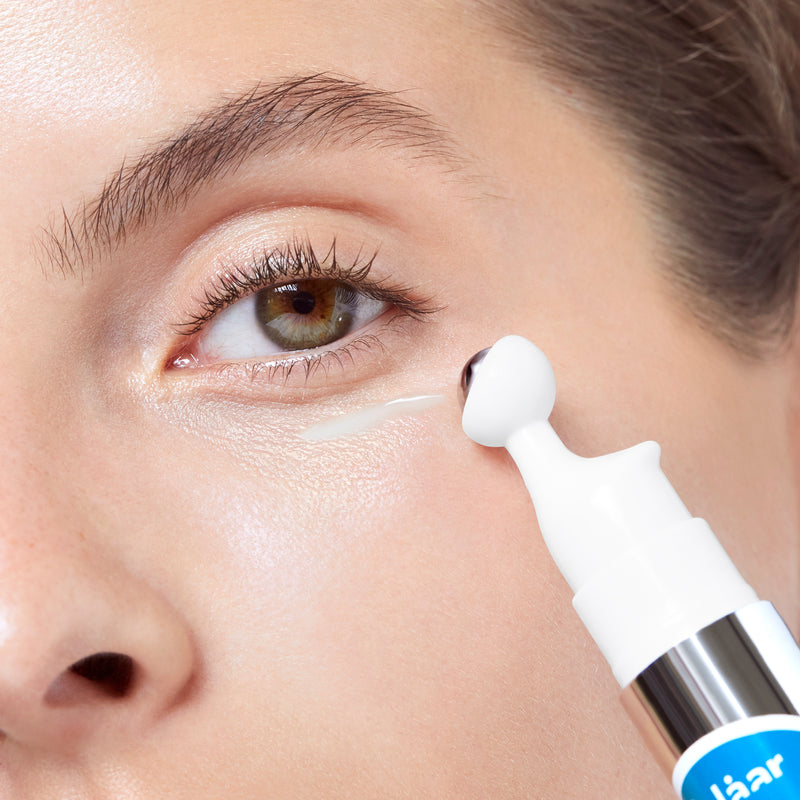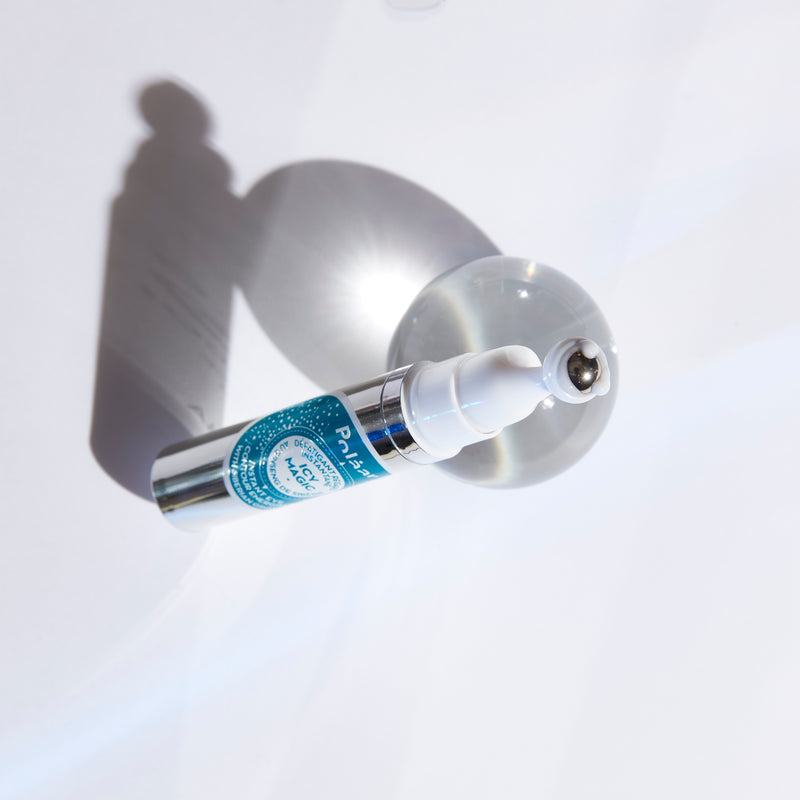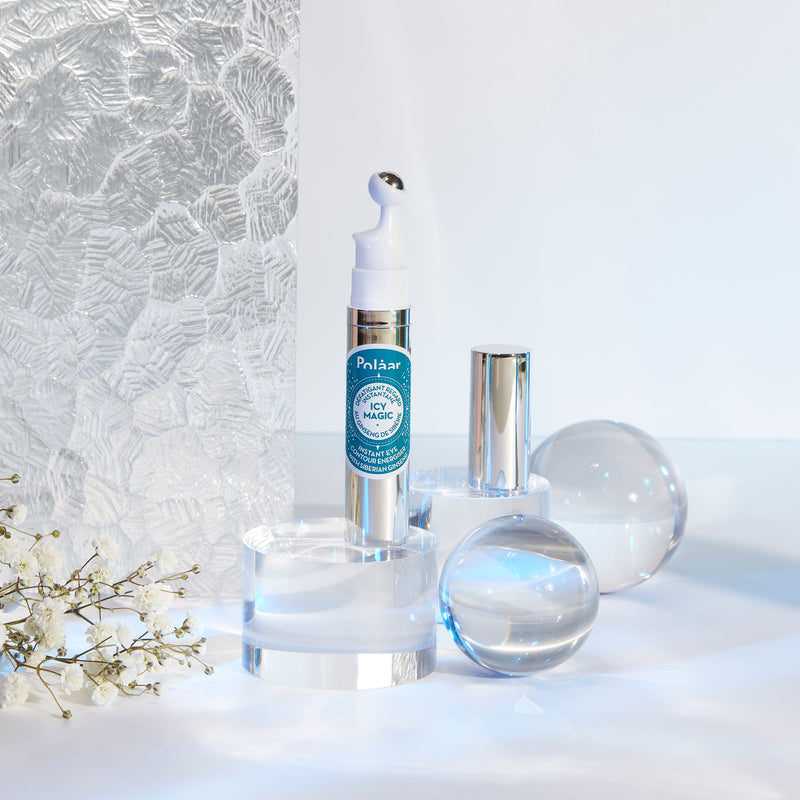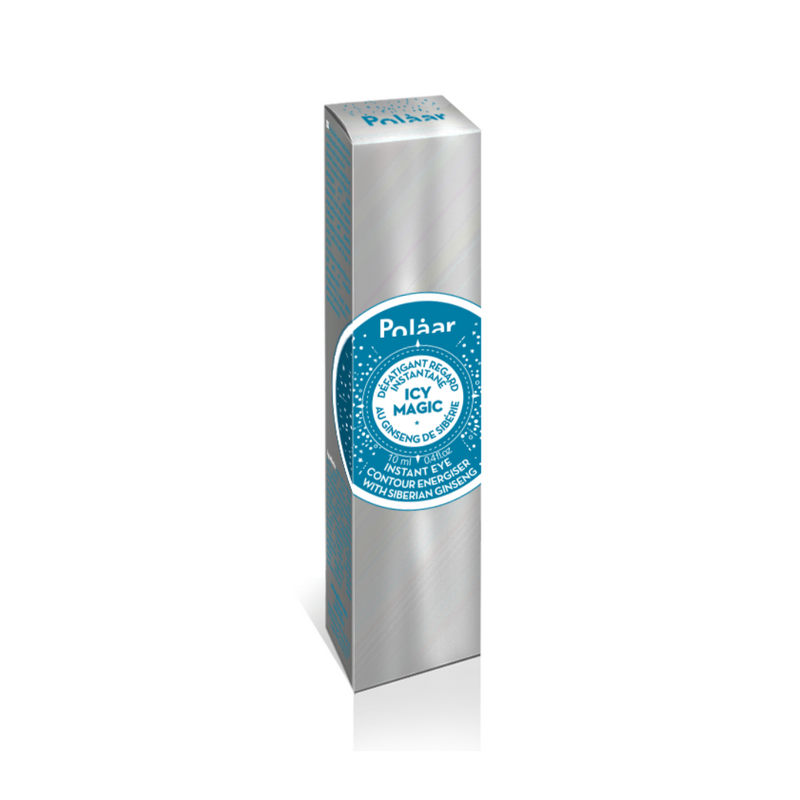 Icy Magic Instant Eye Contour Energiser
In a single gesture, you'll have fresh, rested eyes, just like after a good night's sleep!
This care with the ice ball and the formula rich in Ginseng of Siberia supports the drainage of the contour of the eye and eliminates dark circles, puffiness and all traces of tiredness.
25€ home delivery 🇺🇸 Free delivery for orders over €150
Complete your routine
Benefits
Ingredients
Usage
Sorting instruction
Fresh, luminous eyes in the blink of an eye!
dark circles and puffiness
gel texture delivered by an ice ball
immediate decongestant effect
In a single step, this eye contour eliminates dark circles, puffiness and all traces of fatigue. Its gel texture, enriched with Siberian Ginseng for its toning and revitalizing properties, is delivered by an ice-cold ball with an immediate decongestant effect. Formulated without fragrance, it ensures optimal tolerance. The eye contour is luminous, fresh and rested. Ideal for all eyes in search of luminosity. Proven results in just 15 days*! : - puffiness and dark circles: -70 - 95% of participants reported a significant reduction in dark circles and puffiness after 28 days of treatment. *in-vivo test conducted on 17 people
The active ingredients
energizing and stimulating properties
restores tone and vitality to the eye contour area
Siberian Ginseng, discovered during a polar expedition, is one of the treasures of the Arctic landscape. To survive the extreme cold of a hostile environment, this plant is bursting with antioxidants and flavonoids, which Polaar passes on to you in this extraordinary treatment, easy to carry and apply. Its 3-in-1 action and incredible effectiveness make it one of our best-sellers.
Tetrapeptides
anti-puffiness and anti-dark circle action
preserves the elasticity of the eye contour area
Does it work for dark circles?
Perfection
I'm a huge fan, I wasn't expecting much but I'm 100% satisfied. My puffiness disappeared immediately.
Icy Magic
I adopted this product the first time I used it, for its inherent qualities of freshness and hydration, which are accentuated by the way it is applied, immediately de-stressing the eye contour area. To be applied without moderation throughout the day.
Icymagic by name ...
This little ball of magic is brilliant, so cooling and refreshing for the eyes, sometimes I pop it in the fridge for a while before use. I like it so much I bought 2 - so I can do both eyes at once!
Frequently asked questions