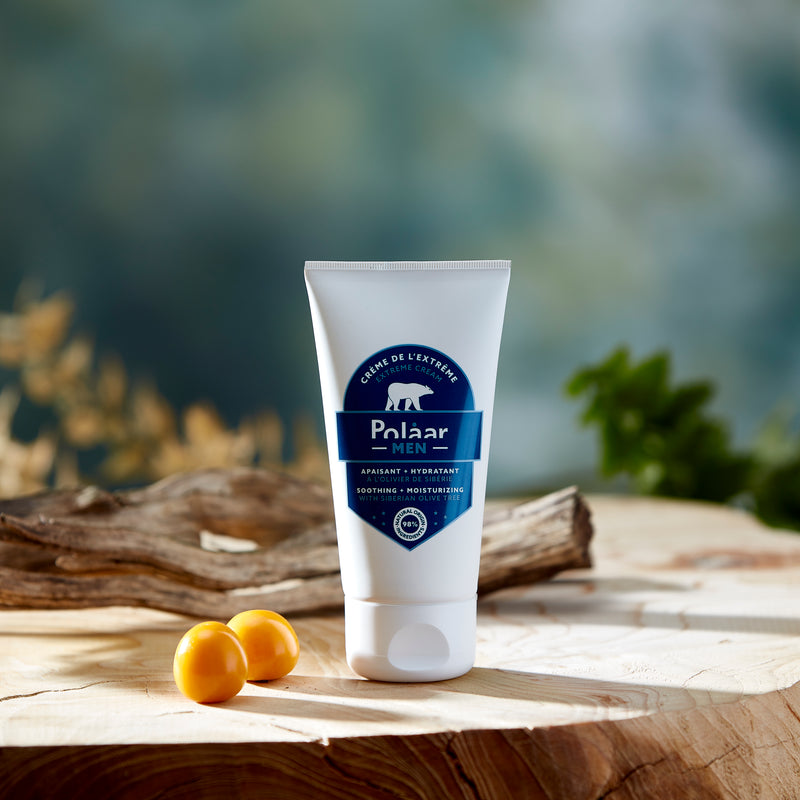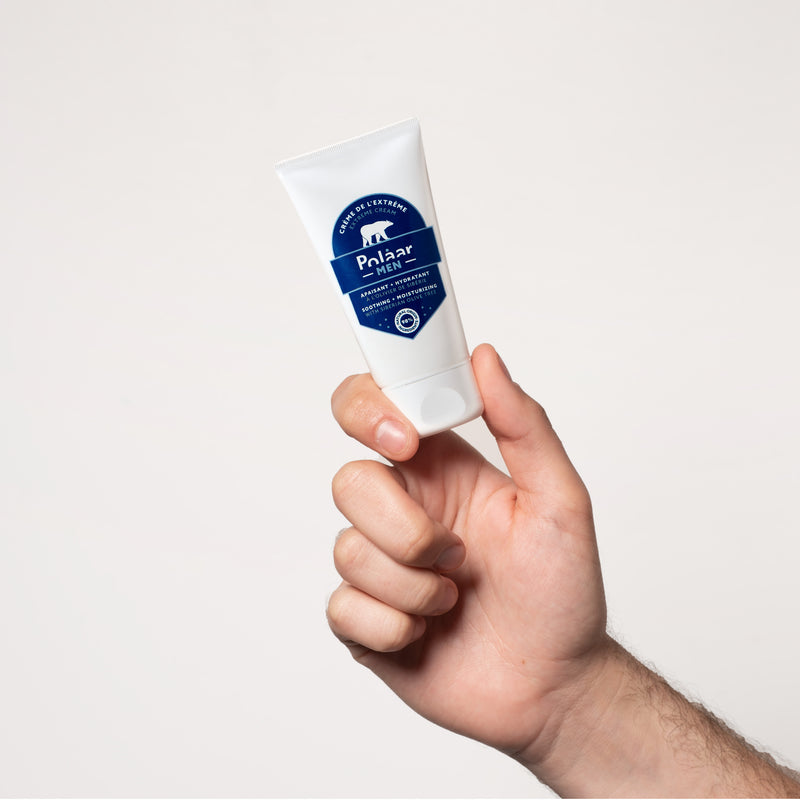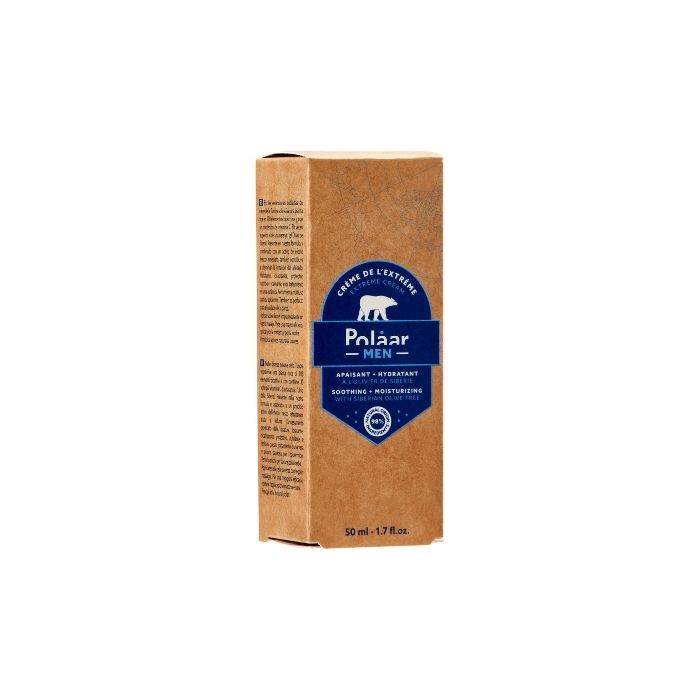 Polaar Men Extreme Cream
Specially formulated for men's skin, this face cream, rich in Siberian Olive, moisturizes, energizes, heals and soothes skin after shaving. A gel-cream texture with a matte finish and a fresh, woody, spicy fragrance.

25€ home delivery 🇺🇸 Free delivery for orders over €150
Benefits
Ingredients
Usage
Sorting instruction
3-in-1 moisturizing cream, ideal for aftershave!
heals and soothes after shaving
moisturizes and energizes the skin
fresh, spicy, woody fragrance
Vitamin E and pro-vitamin A form an antioxidant action and protect against free radicals such as cigarette smoke, UV rays, light and environmental pollution. After each use, the skin is supple, soothed and perfectly moisturized.
Immediate freshness!
The active ingredients
moisturizes and regenerates the skin
protects the skin from external aggression
It was in the heart of the Tundra that we discovered this active ingredient with exceptional regenerating properties:
- 30 times more vitamin C than an orange - 9 times more provitamin A than a carrot - 3 times more vitamin E than sunflower oil
This rare and pure active ingredient, with such powerful properties, was even classified top secret by the USSR! Its fruit is rich in 108 bio-active elements, making it an ideal ally for preserving the skin's beauty and radiance.
Essential to my morning routine
I love the fragrance and the texture of the cream on my skin.
Bad cream with mask
The cream is fine in the open air. But with the mask on during the covid 19 pandemic, it degrades very quickly in less than 1 hour, leaving an unpleasant smell all day long.
Regret
A tous bonjour
This cream has replaced the hydraforce cream, which it's a real shame to have stopped using.
It's nothing like it, much less moisturizing and pleasant on all levels.
What did you do? Many are clamoring for its return! We're waiting for it !!!!!!
Hello Pierre,
We have discontinued this hydraforce cream to make way for a cream richer in active ingredients and cleaner in terms of formulation. The formula is now 98% natural, vegan and rated 100/100 on Yuka.
La crème de l'extrème has the following special features:
- heals and soothes after shaving
- regenerates and energizes the skin
- illuminates the complexion
- fights signs of ageing and dehydration
Perfect
My husband really likes it. I like the smell.
Frequently asked questions