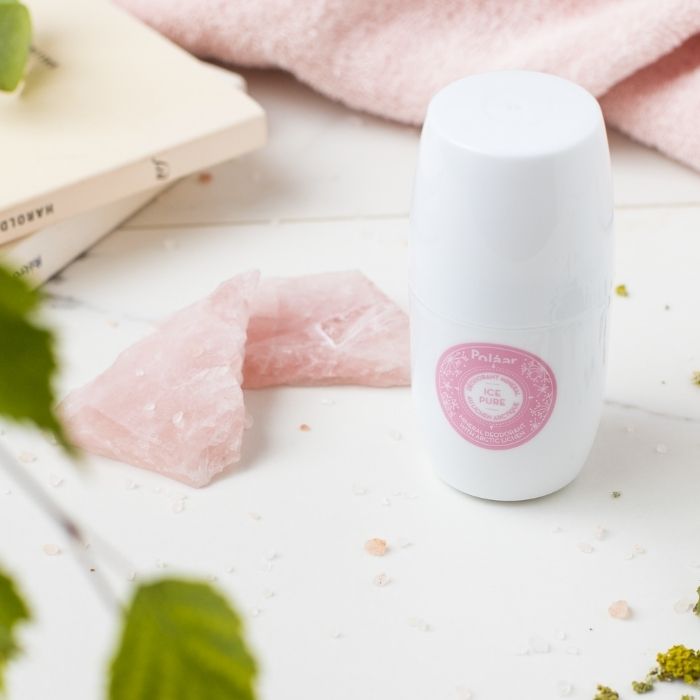 Ice Pure Natural Deodorant
Arctic Lichen roll-on deodorant offers long-lasting protection without leaving residue. It neutralizes odors while allowing skin to breathe, providing a pleasant sensation of freshness all day long.
All skin types, even sensitive. Aluminum salt-free.
25€ home delivery 🇺🇸 Free delivery for orders over €150
Benefits
Ingredients
Usage
Sorting instruction
Intense freshness all day long
fresh, delicate fragrance
This roll-on deodorant offers long-lasting, anti-trace protection, while delivering a pleasant sensation of freshness.
Enriched with Arctic Lichen, with its purifying and antimicrobial properties, it neutralizes odors while letting the skin breathe naturally.
Its gentle 99% natural formula is suitable for all skin types, even sensitive, and offers a pleasant sensation of well-being.
The active ingredients
soothes even the most sensitive skin
emollient, moisturizing and protective properties
reinforces the epidermal barrier
Land of fire, land of ice: that's what we call Iceland, a small island swept by the winds of the North Atlantic. Despite its apparent hostility, it abounds in exceptional plants, including Arctic Lichen. Well-known since Viking times for its purifying properties, it is used in our ranges to stimulate and tone the skin.
Lichen is a small, bushy shrub capable of withstanding severe drought and wide temperature variations. Thanks to its antimicrobial and immunostimulant properties, it detoxifies and purifies epidermal cells.
Not as effective as the old formula and doesn't smell as good.
Ice Pure Natural Deodorant
Ice Pure Mineral Deodorant
Strange
I'm not satisfied, the deodorant formula has changed and now only lasts for an hour.
We're sorry you weren't completely satisfied with our Ice Pure deodorant.
We've modified its composition and removed the Alum Stone to create an even cleaner, more natural formula (99%).
Over time, your skin may have become accustomed to perspiration-regulating active ingredients such as Pierre d'Alun.
It may therefore need a little time to adjust to a natural formula.
Frequently asked questions