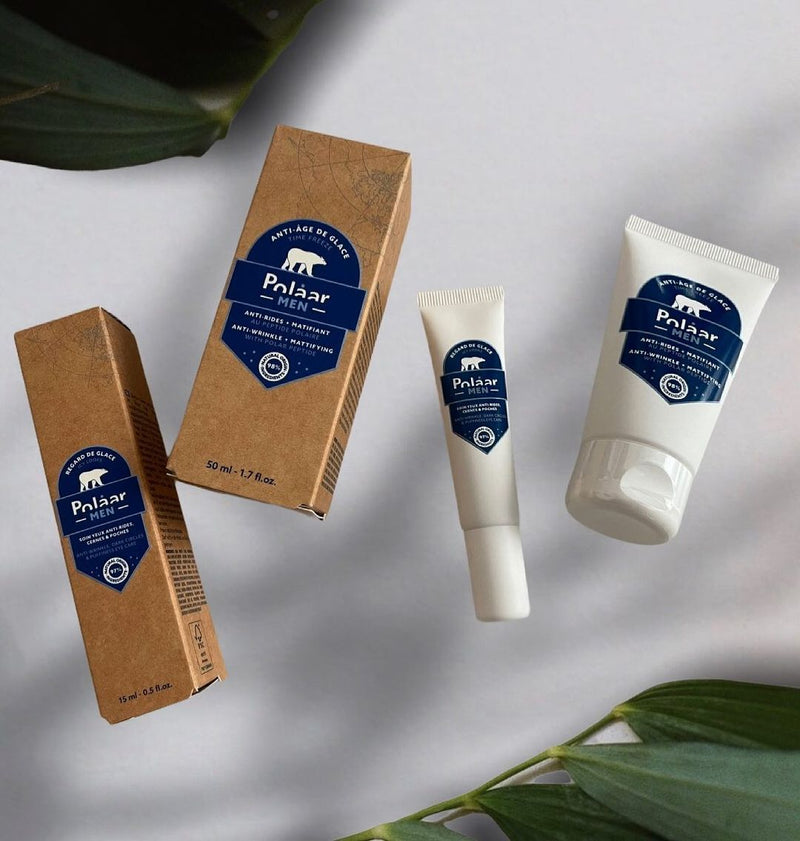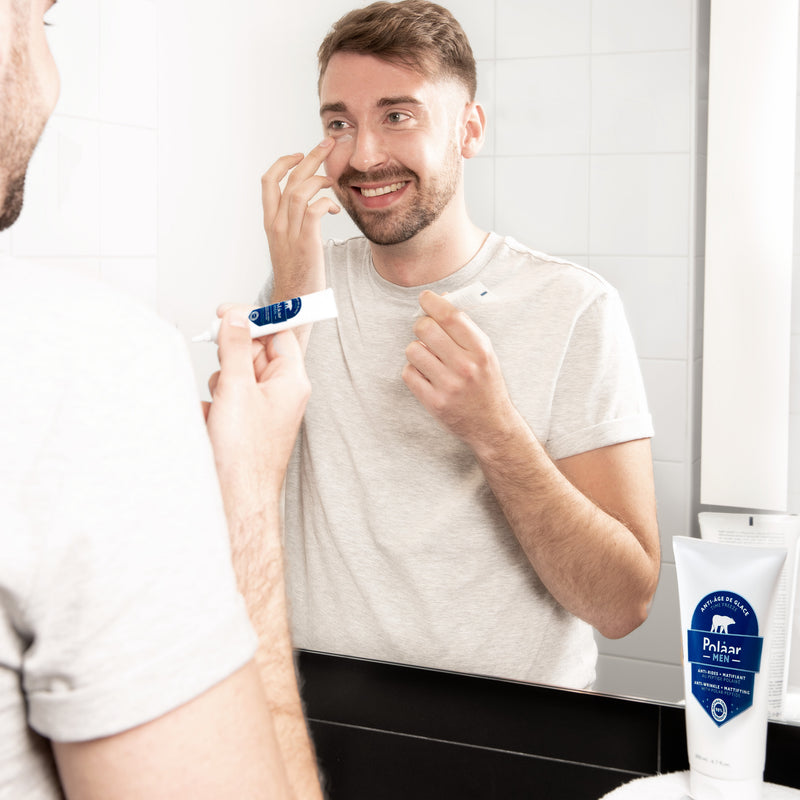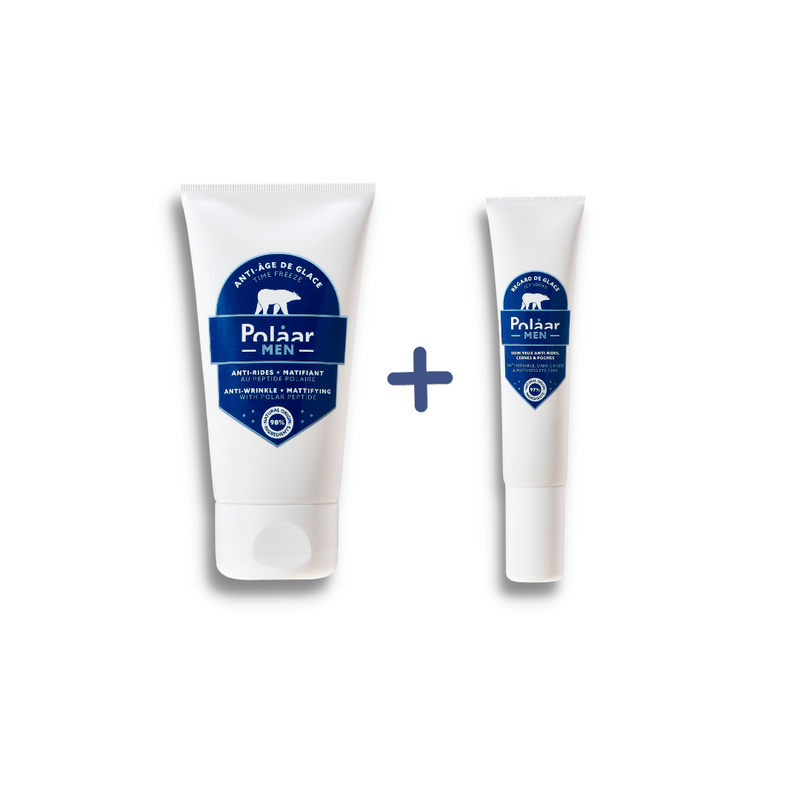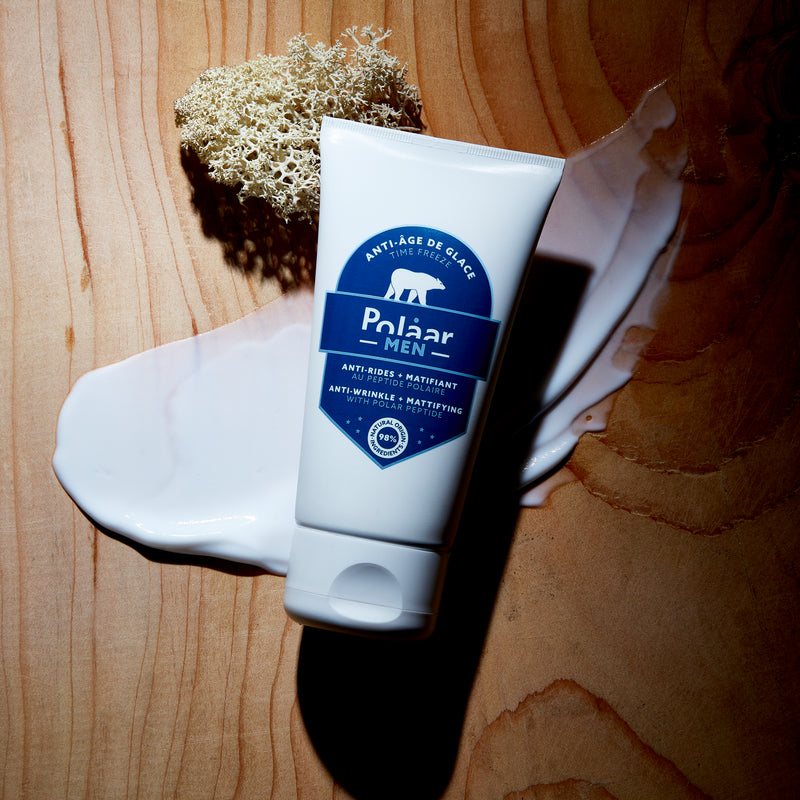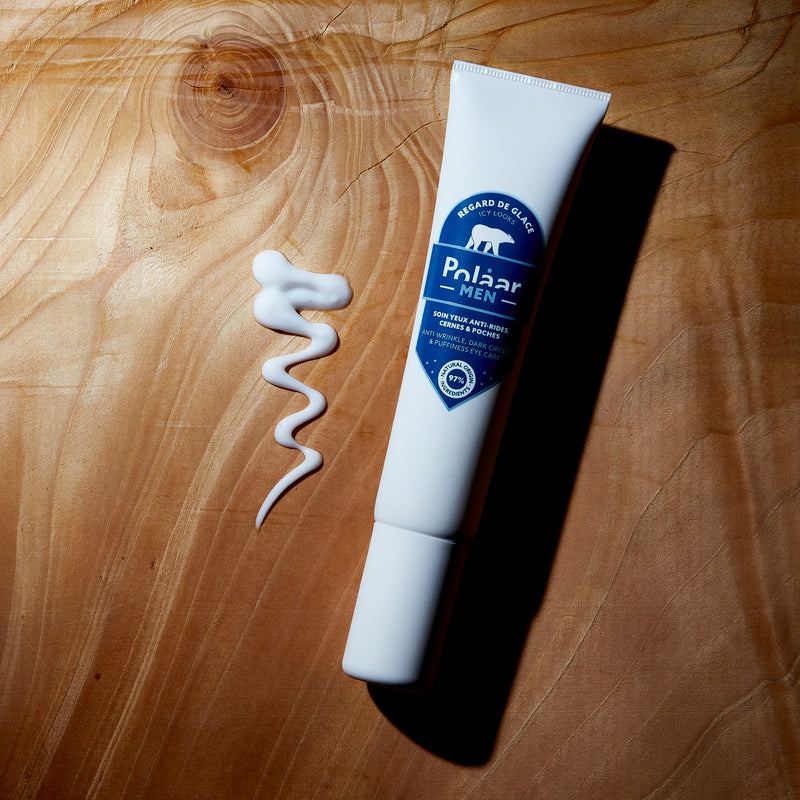 Polaar Men Anti-Aging Duo
This Polaar Men duo of face care and eye contour is a must-have for fighting the signs of aging!

This duo contains :
L'Time Freeze 50ml
Le Icy looks 15ml
25€ home delivery 🇺🇸 Free delivery for orders over €150
Benefits
Ingredients
Usage
Sorting instruction
Firm, smooth and revitalized skin
smoothes fine lines and wrinkles
hydration and nutrition booster
light, fresh cream texture
This duo has a direct action on the skin's fibroblasts, where collagen proteins, responsible for skin suppleness, are formed. Your skin remains firm, soft, well-nourished and youthfully radiant. Wrinkles and fine lines are smoothed.
The active ingredients
moisturizes and brightens the skin
protects skin from oxidative stress
reduces water loss and promotes natural hydration
reduces signs of aging and promotes collagen production
Red Algae are able to survive extreme conditions and develop a Polar Peptide that strengthens the skin's barrier and optimizes cell regeneration while promoting collagen production.
Frequently asked questions