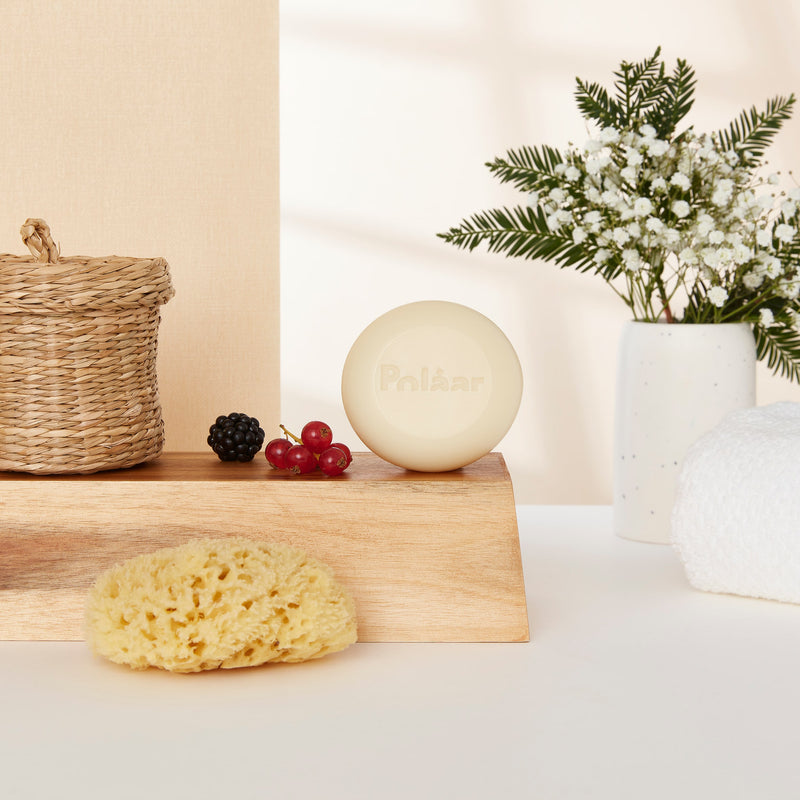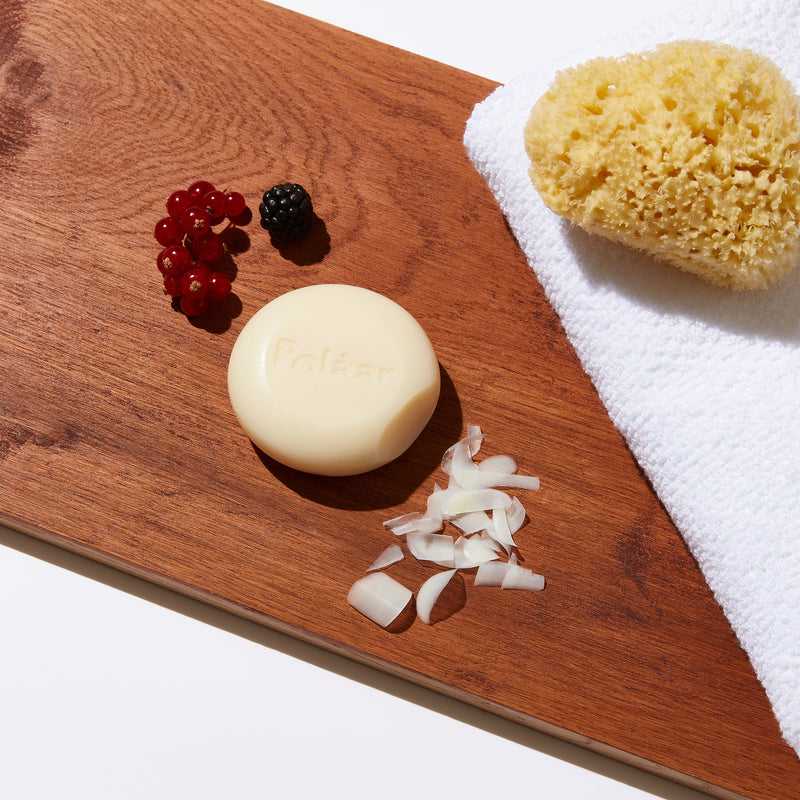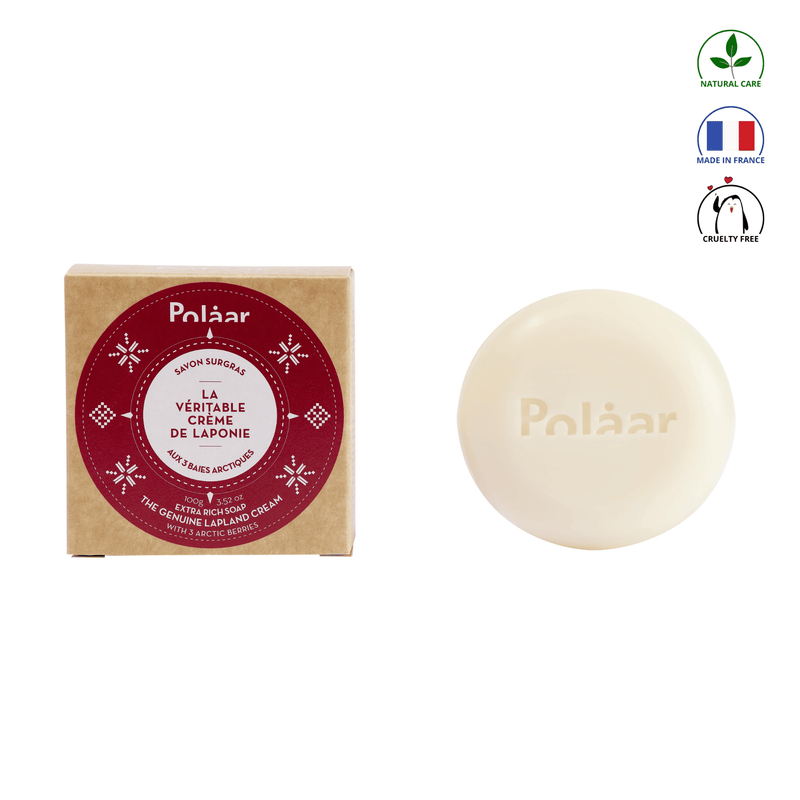 Extra Rich Soap Lapland
Gently cleanse face and body! Enriched with nourishing agents, this Extra Rich Soap protects and respects the hydrolipidic film of the whole family's delicate skin (adults and children over 3).
Its formula with Arctic Berries, Organic Virgin Coconut Oil and Glycerin provides optimum moisturizing properties and prevents roughness for 24 hours. Skin is perfectly cleansed, soft and delicately scented. And you're doing the planet a favor!
25€ home delivery 🇺🇸 Free delivery for orders over €150
Complete your routine
Benefits
Ingredients
Usage
Sorting instruction
Clean, soft skin... all soft!
respects the hydrolipidic film
soft, delicately scented skin
can be used by the whole family
This surgras bread cleanses, soothes and protects the face and body of the whole family (children over 3). Its formula enriched with Arctic Berries, Organic Virgin Coconut Oil and Vegetable Glycerin respects the skin's balance for healthy, nourished skin every day. Enjoy the light, gentle fragrance of the The Genuine Lapland Cream range for a deliciously soothing, cocooning moment. As practical as it is eco-friendly, you'll save time and the environment by using less water and fewer products!
The active ingredients
very rich in vitamins A, C and E
antioxidant and protective properties
The 3 Arctic Berries are made from Arctic raspberries,Arctic Cranberry and Blackberries. Grown and harvested in Finnish cooperative fields, they deploy all their regenerating power in our The Genuine Lapland Cream skincare products. Used to fighting extreme climatic conditions, they are very rich in vitamins A, C and E, and bring antioxidant, protective and nourishing properties to our formulas.
Organic Virgin Coconut Oil
Vegetable glycerin
hydrates and limits IWL (Insensible Water Loss)
Laponie superfat soap bof bof
I find that the soap doesn't lather up enough and the smell isn't incredible. A bit disappointed.
Fine, but...
The products are great but the price is a bit too high...
I recommend
For black and mixed-race skin, this soap really did my face good and evened out my complexion.
Fine
Oil-free soap for gentle skin cleansing. Moisturizes well and leaves a light, pleasant scent.
Frequently asked questions