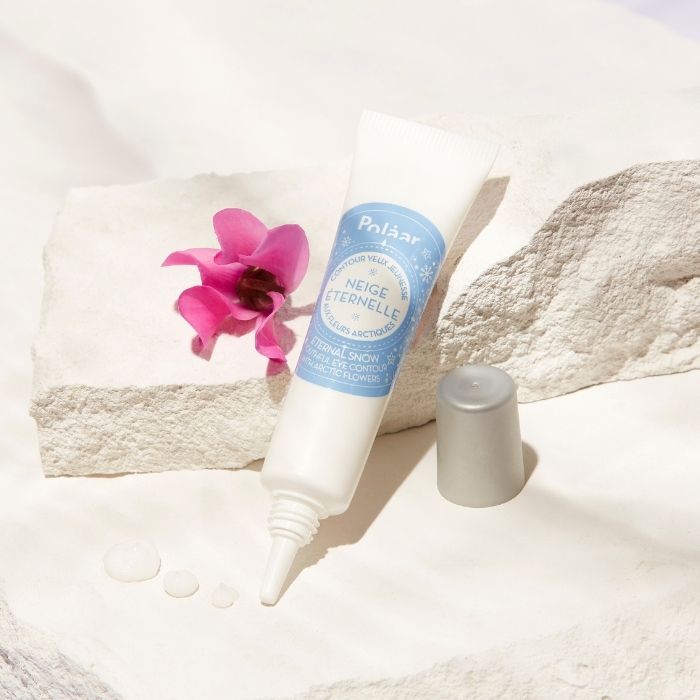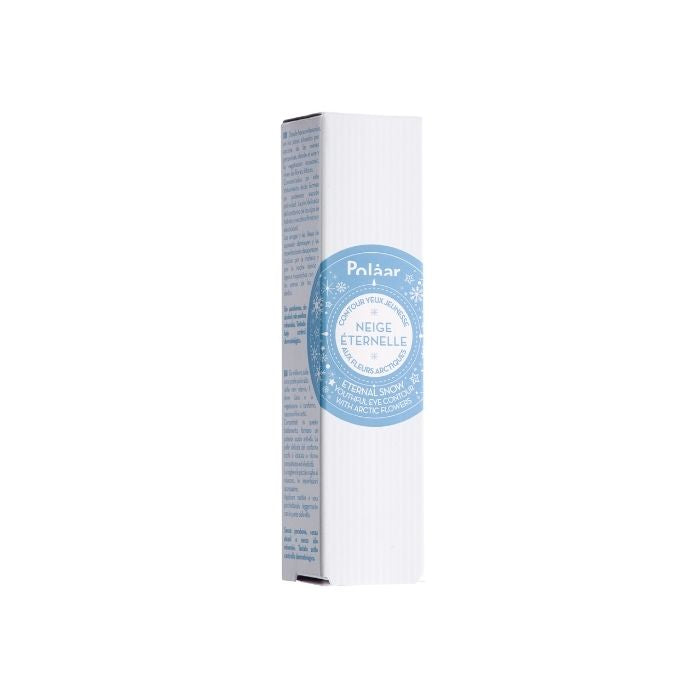 Eternal Snow Youth Eye Contour
This eye contour acts like a protective shield to preserve youthful-looking eyes.
Fragrance-free, it immediately smoothes fine lines and wrinkles around the eyes, smoothing and decongesting. Rich in Nunatak Flowers, it regenerates and restructures the fine skin of this delicate area. Natural pigments and micro-pearls illuminate the skin.
25€ home delivery 🇺🇸 Free delivery for orders over €150
Complete your routine
Benefits
Ingredients
Usage
Sorting instruction
Like a mini eye-lift!
reduces fine lines and wrinkles
elasticity and resistance for the eye contour area
texture: fine microemulsion, instantly absorbed
Capable of stimulating cell regeneration, this treatment brings freshness and well-being to the delicate eye contour area. Rich in moisturizing and antioxidant active ingredients, Youthful Promise Eye Contour Eternal Snow restores elasticity and resilience to the delicate skin around the eyes.Its fine microemulsion texture penetrates instantly, acting like a mini eye lift. Fine lines and wrinkles are reduced, and eyes look more radiant.
The active ingredients
improves skin elasticity and firmness
reduction of wrinkles and fine lines
brighter, more radiant complexion
In the icy peaks of the eternal snows, where vegetation is scarce, Arctic plants with incredible antioxidant properties thrive against all odds: Nunatak Flowers. By developing their own defense system to cope with intense cold and drought, they have survived the Ice Age thanks to their formidable adaptogenic capacities.

For visibly younger-looking skin for longer.
Eye contour
This product has a very fine texture, a very pleasant feel and leaves no trace after use. It perfectly balances hydration in the eye contour area.
Let's try this again with he right product!
This eye cream is moisturizing, and I love how it feels under makeup. Is it doing anything? I have less puffiness for sure!
Very easy and pleasant to use
Good effect on fine lines and wrinkles
Frequently asked questions