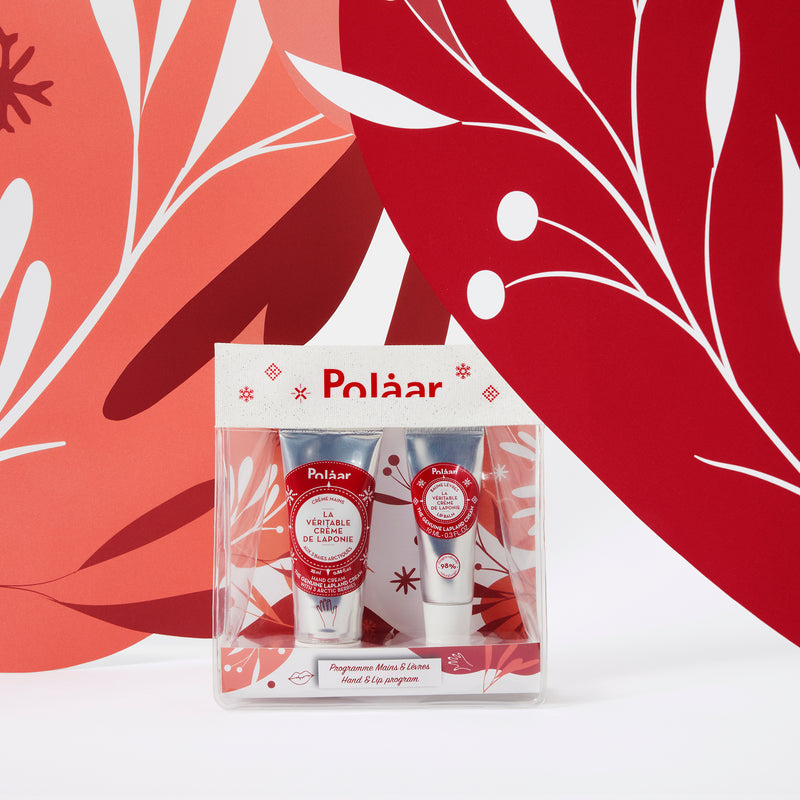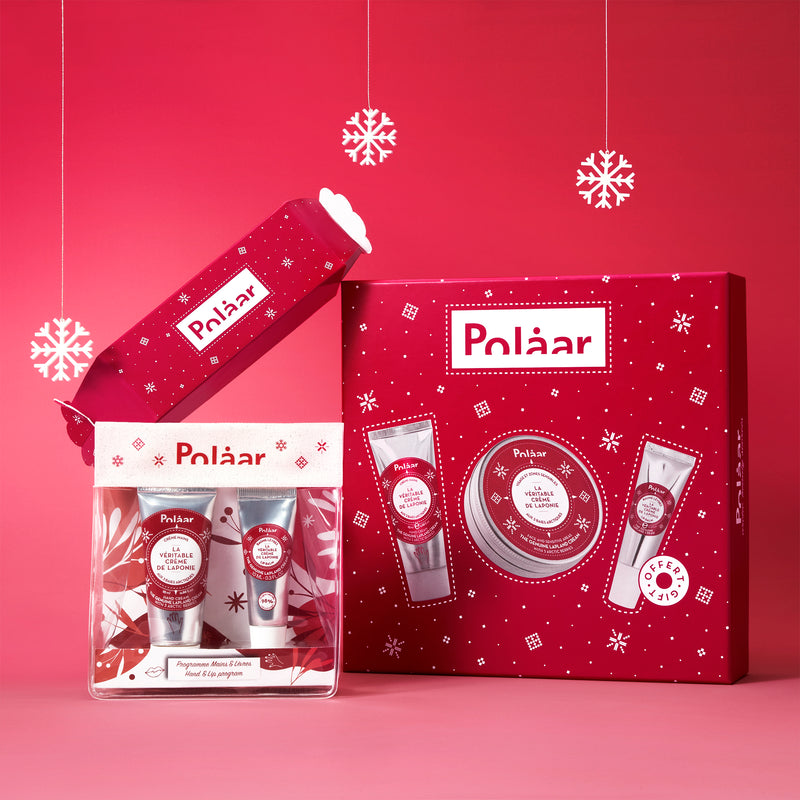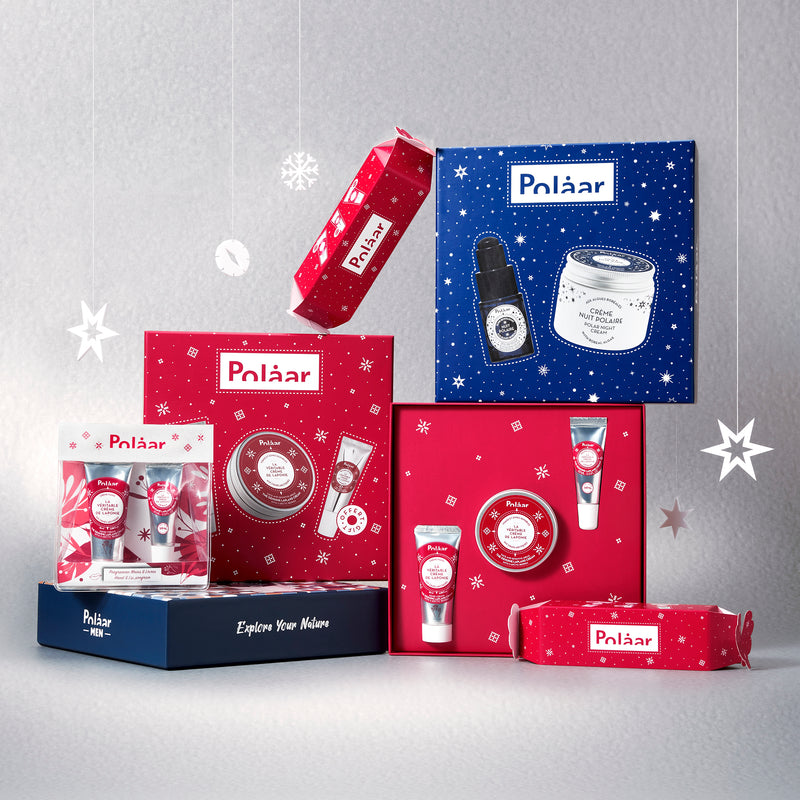 Lapland Hand and Lip Kit
The perfect gift for yourself or someone else! This kit includes 2 nourishing, repairing and protective hand and lip care products with 3 Arctic Berries. Iconic care products with melting textures for all skin types in need of comfort. A delicate fragrance with notes of citrus, lightly woody and spicy.
This kit contains :
Lapland Hand Cream 25ml
Lapland Lip Balm 10ml
25€ home delivery 🇺🇸 Free delivery for orders over €150
Complete your routine
Benefits
Ingredients
Usage
Sorting instruction
The ideal gift to give or to be given!
nourishes, repairs and protects hands and lips
soothes and softens the skin
melting textures, soothing fragrance
Genuine concentrates of nourishment and softness, these natural skin care products with their melting textures and soothing fragrance provide a truly comforting moment. 2 cuddly treatments to repair, nourish and protect skin damaged by cold, dryness, sun and wind.
The active ingredients
very rich in vitamins A, C and E
antioxidant and protective properties
Our 3 Arctic Berries are made up of Raspberries,Arctic Cranberry and Blackberries. Grown and harvested in cooperative fields by Finnish growers, they deploy all their regenerating power in our The Genuine Lapland Cream skincare products. Used to fighting extreme climatic conditions, they are very rich in vitamins A, C and E, and bring antioxidant, protective and nourishing properties to our formulas.
Birthday present
A big thank you to the whole team for this gift. Product not tested before, but it's likely to become part of my routine.
Very pleasant
Delighted to have ordered these products. They work and smell great too!
Incredible
Both products are great!
The hand cream moisturizes dry skin well and stays on for a long time.
The lip balm is pleasant to apply, nourishes lips and leaves them soft 😍
Frequently asked questions