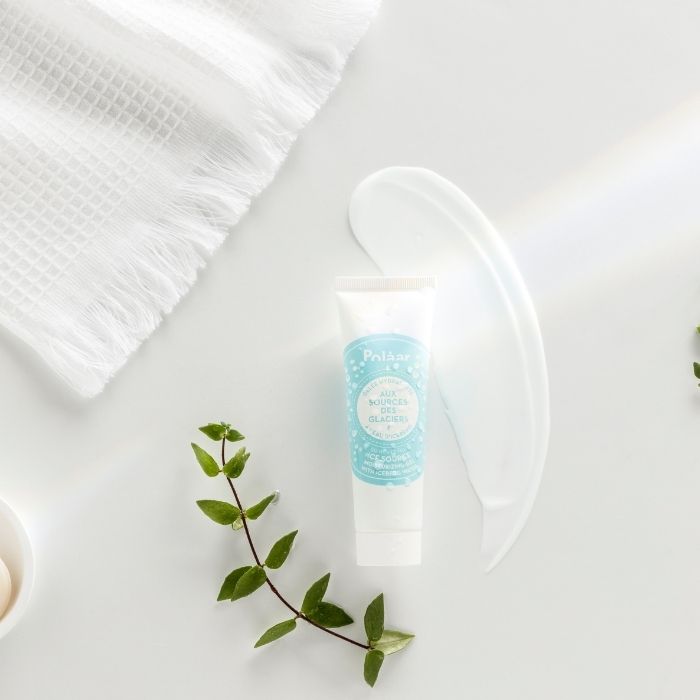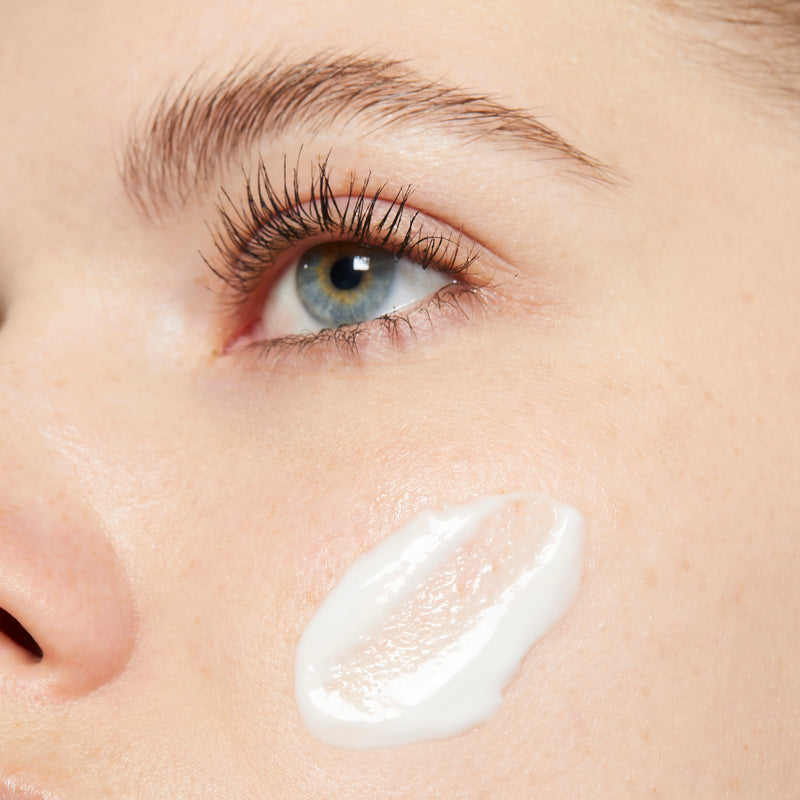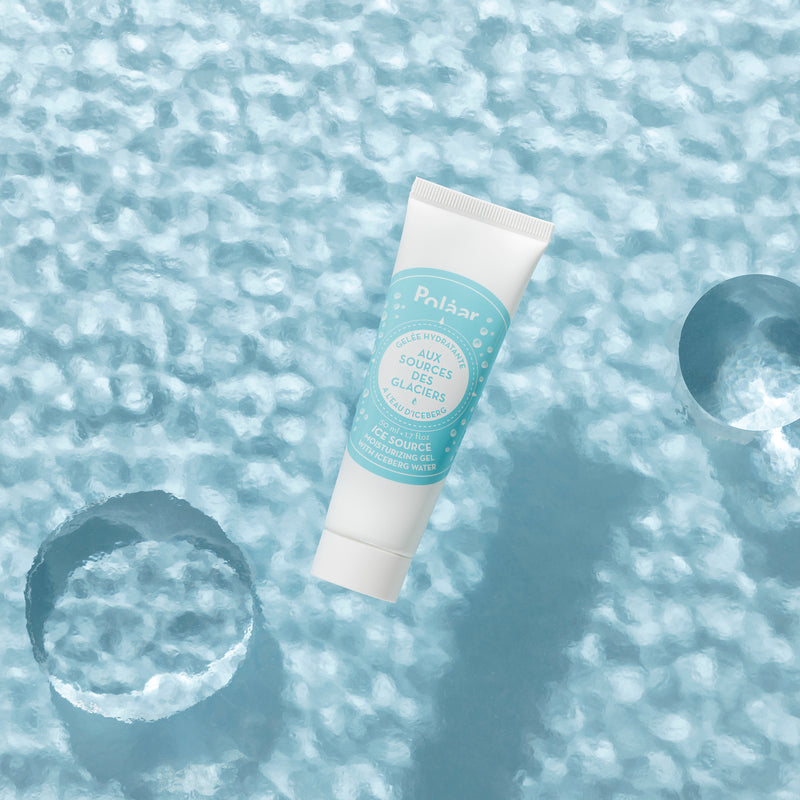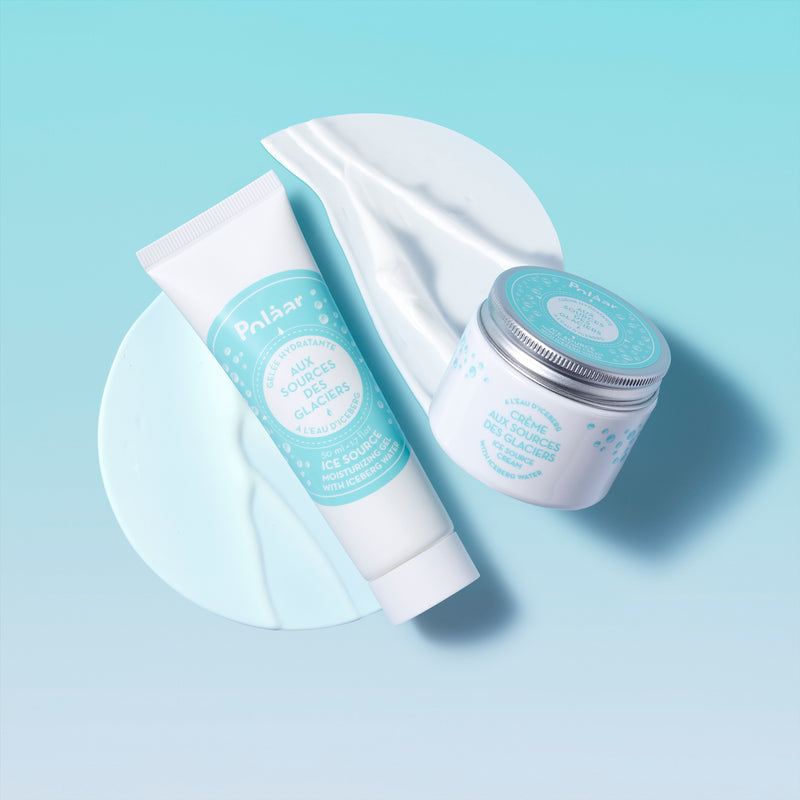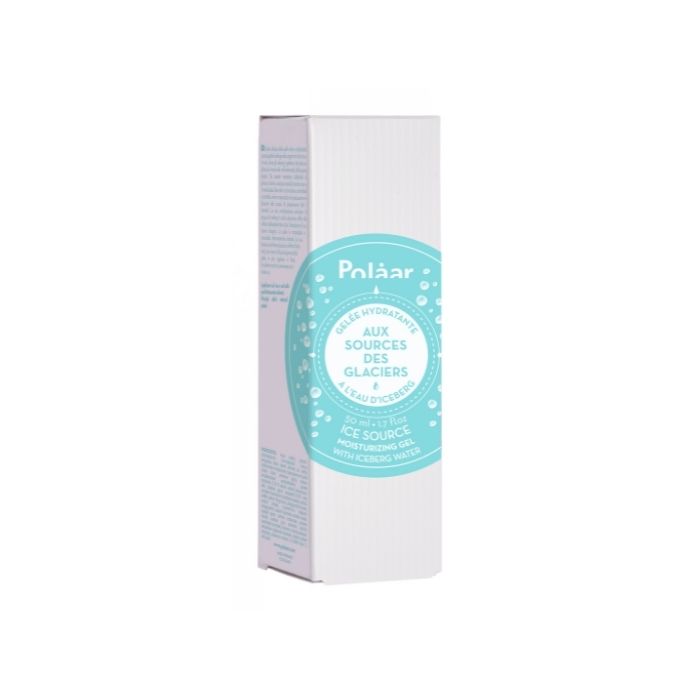 Ice Source Moisturizing Gel
A moisturizing concentrate specially formulated for combination to oily skin, in a gel texture that refreshes and mattifies your face in a single step!
25€ home delivery 🇺🇸 Free delivery for orders over €150
Complete your routine
Benefits
Ingredients
Usage
Sorting instruction
Moisturize and regulate excess sebum
matifies and tightens pores
24-hour hydration, no shine on the T-zone
melting gel with immediate freshness
fragrance with gentle marine notes
Combination to oily skin needs a soft, fluid-textured treatment that moisturizes the epidermis while regulating sebum production: that's why this refreshing gel-textured moisturizer also contains mattifying powders.
Ideal for a luminous face, but without any shine on the T-zone!
The active ingredients
visibly brighter complexion
deep hydration of epidermal cells
We've gone in search of the purest water, that of the Icebergs.
Collected in Canada from the icebergs that break off into the sea at the confluence of Hudson Strait and Dreviews Strait, opposite Greenland.
Free from any trace of pollution, the water from these icebergs is harvested in as natural a state as possible, and then encapsulated in liposomes using our specific know-how.
This encapsulation ensures that the water's properties are preserved, and that it penetrates deep into the epidermal cells for intense hydration.
This technology acts like intense hydration micro-patches.
Thalassiossira Antarctica
micro-algae isolated at -3760 metres in the depths of polar fjords
to survive, it produces essential vitamins and fatty acids
restores up to 1/3 of the skin's moisture
Hyaluronic Acid
hyaluronic acid capital" diminishes with age. Its production declines by 6% with each decade, leading to sagging skin and wrinkles.
This water "sponge", naturally present in our bodies, ensures, among other things, plump skin and a fresh complexion.
Thanks to its high molecular weight, our hyaluronic acid retains water on the skin's surface to maintain optimal hydration.
Moisturizing Jelly Ice Source
This product has quickly become a must-have for morning facial care. It is immediately pleasant to apply, very fresh and immediately absorbed by the skin, providing optimal hydration for the day.
Very light texture, divine fragrance and all-day hydration! Great make-up base too
Super cream
I've always had trouble finding the right cream for my skin. This one is top notch. It suits me perfectly. Non-greasy, very pleasant to the touch. My face is very soft. I recommend it
My cream since 2016
The best moisturizer for my combination skin. It's non-greasy and moisturizes all day long. Make-up stays on well. Fresh scent. I'm not about to change!
Frequently asked questions