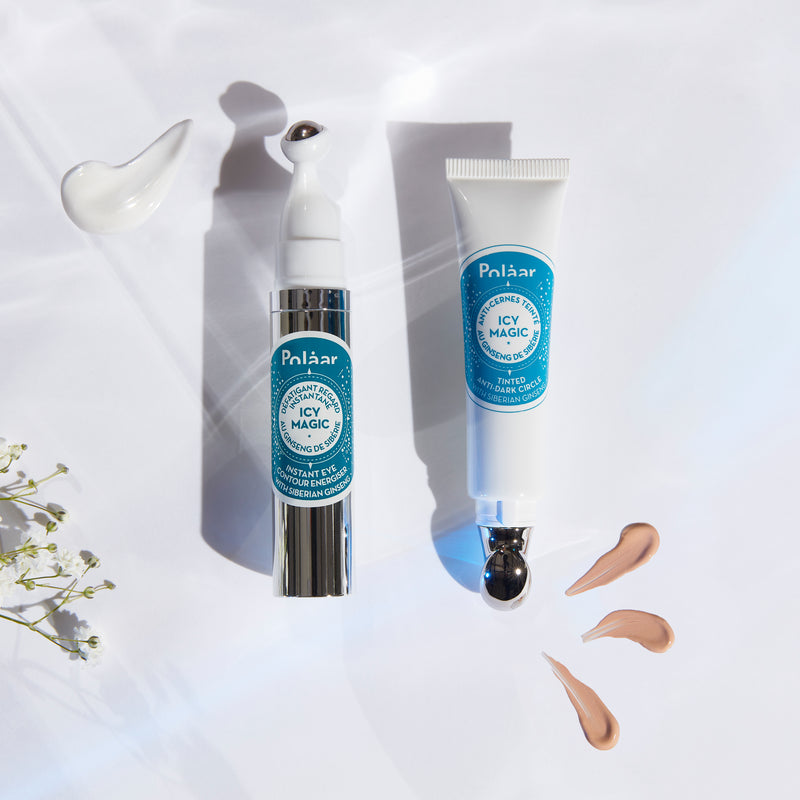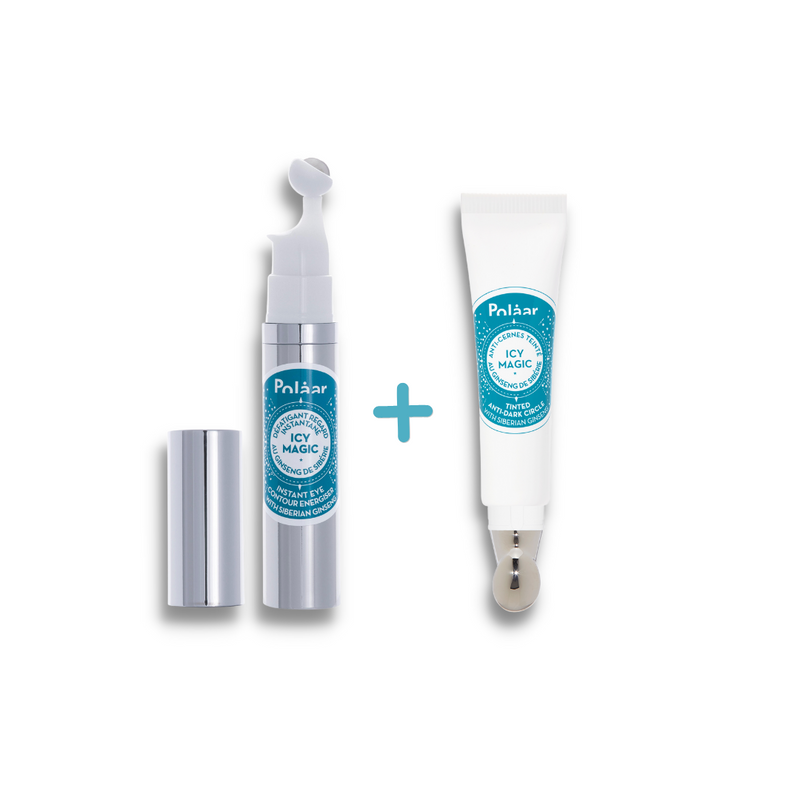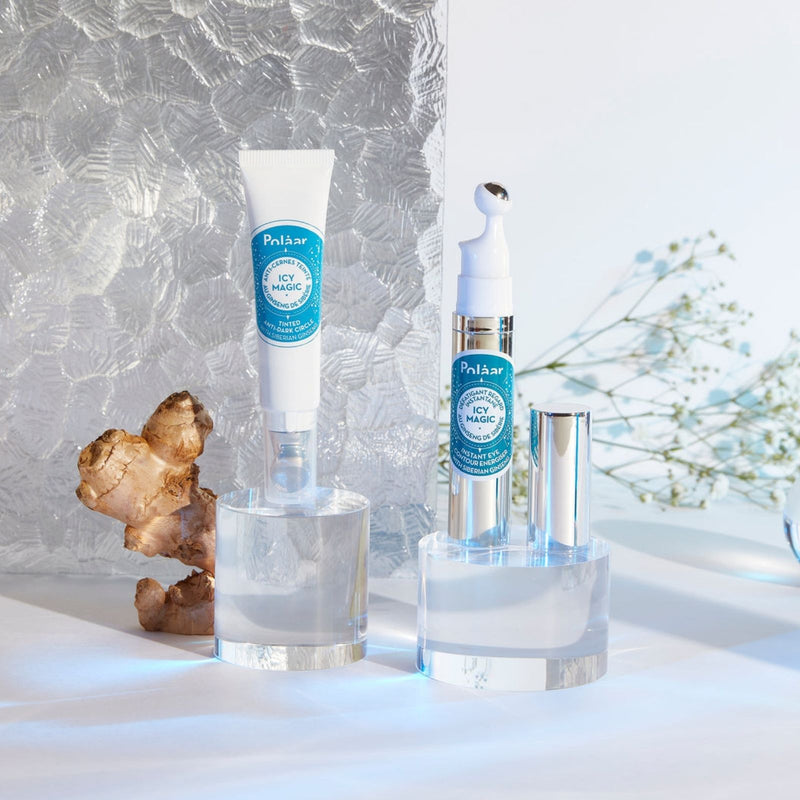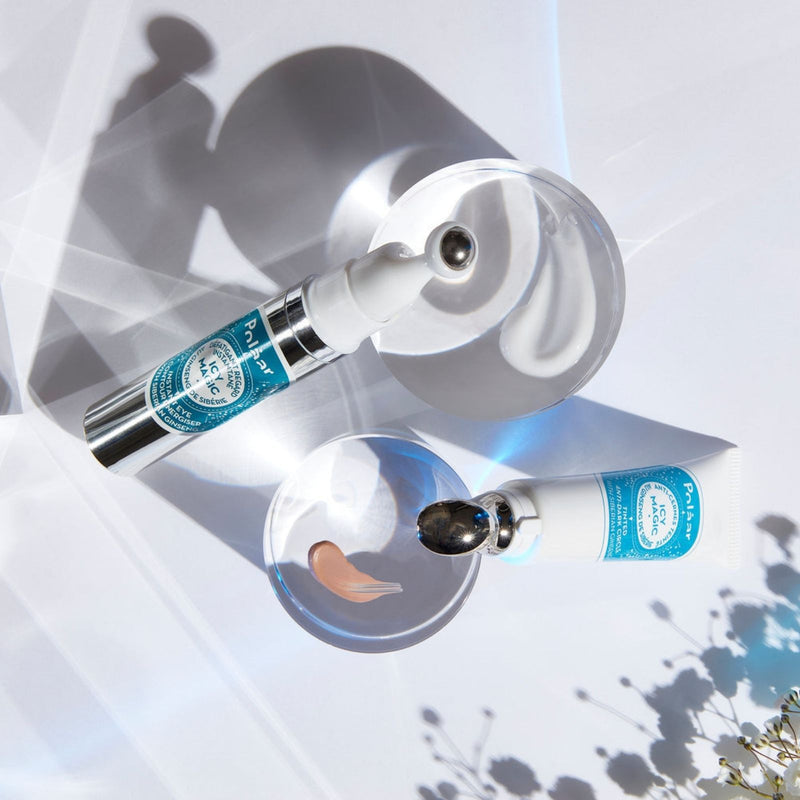 Icy Magic Anti-Dark Circle Anti-Puffiness Routine
Get a fresh, rested and illuminated look with the anti-dark circle routine. In the morning, use the care and make-up action of the Tinted anti-dark circle which erases dark circles and signs of fatigue in a single step. And in the evening, combine the triple action anti-puffiness, anti-dark circle and anti-fatigue care of the Icy Magic Roll-on.

Their assets: the revitalizing power of Siberian Ginseng maximized by fresh applicators for immediate radiance. 
This duo contains :
25€ home delivery 🇺🇸 Free delivery for orders over €150
Benefits
Ingredients
Usage
Sorting instruction
A fresh, rested look in the blink of an eye!
dark circles and puffiness
dark circles and hidden shadows
fresh, luminous eyes from morning to night
The eye contour is smoothed and decongested, and dark circles and shadows are instantly masked. Your eyes are brighter, fresher and more radiant from morning to night.
The active ingredients
energizing and stimulating properties
restores tone and vitality to the eye contour area
Discovered during a polar expedition, Siberian Ginseng is one of the treasures of the Arctic landscape. To survive the extreme cold of a hostile environment, this plant is bursting with antioxidants and flavonoids, which Polaar passes on to you in this extraordinary treatment, easy to carry and apply. Its 3-in-1 action and incredible efficacy make it one of our best-sellers. Not only is it anti-puffiness and anti-dark circles, it also contains an active lash booster that stimulates lash growth and gives you a doe-eyed look.
Frankly, I'm very disappointed by the ice pocket shelter. No difference with
Super dark circle remover
Pleasant to apply, smooth texture
Frequently asked questions