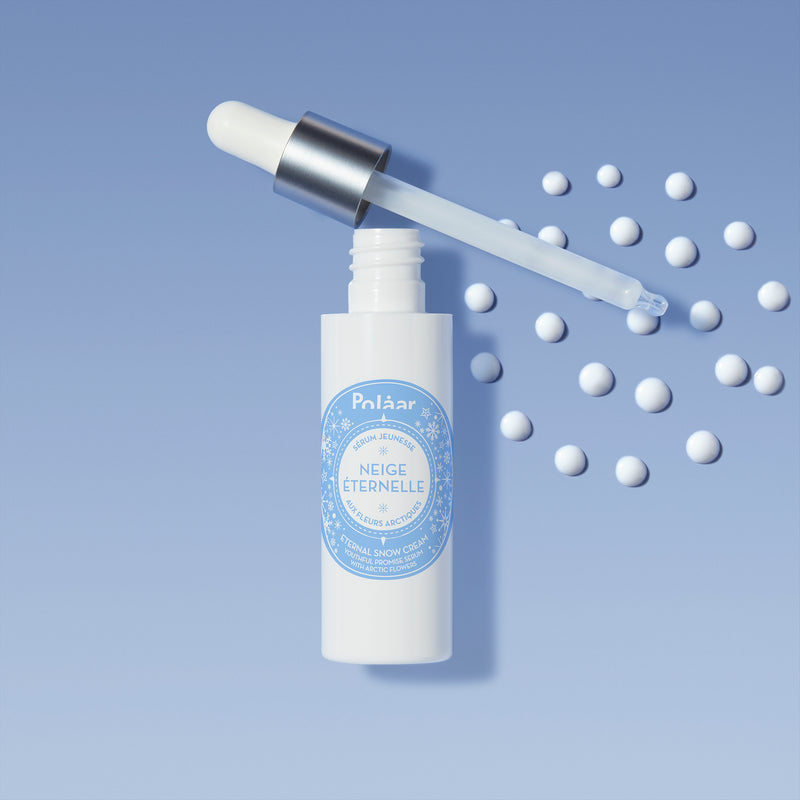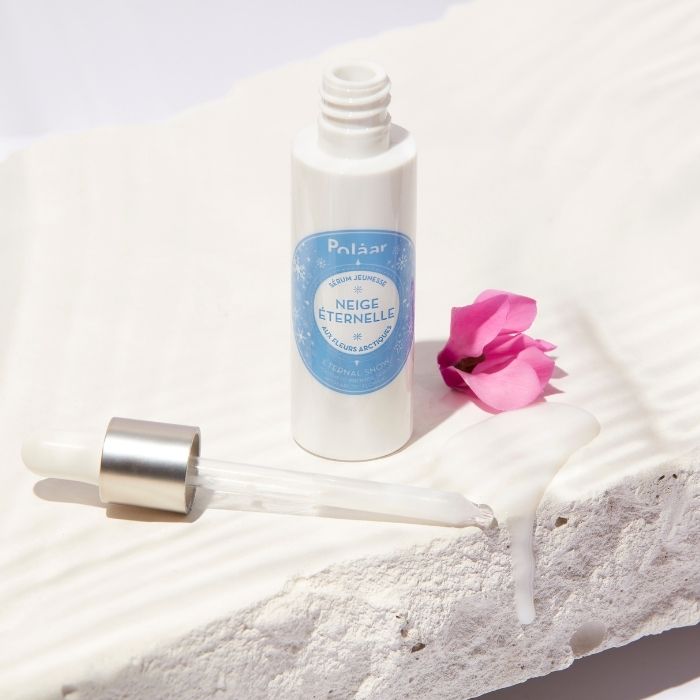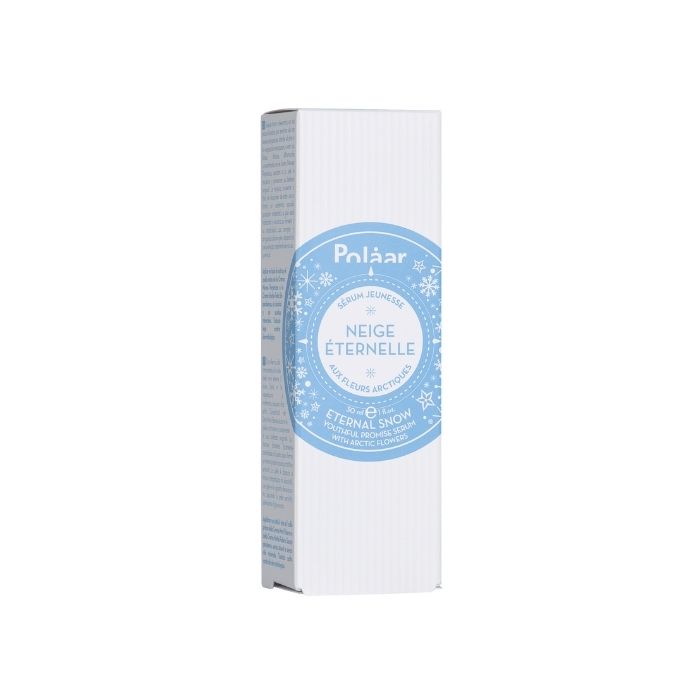 Eternal Snow Youthful Promise Serum
The ideal ally to fight the signs of aging and prepare skin for its youthful treatments!
Its fluid, melting texture forms a veritable anti-ageing protective shield, leaving skin moisturized, comfortable and luminous.
Ultra-concentrated in antioxidant-rich Nunatak Flowers, this serum smoothes fine lines and wrinkles, and redefines the oval of the face. A must-have routine for revealing your original beauty.
25€ home delivery 🇺🇸 Free delivery for orders over €150
Complete your routine
Benefits
Ingredients
Usage
Sorting instruction
Regenerated skin and preserved beauty!
reduces fine lines and wrinkles
restores skin's elasticity and firmness
forms an anti-aging shield
prepares the skin to receive other treatments
fine microemulsion texture for instant penetration
delicate, floral powdery fragrance
A concentrate of the most beautiful flowers of the Far North, Youthful Promise Serum Eternal Snow fights the signs of time with its soft, pleasant texture that diminishes wrinkles and fine lines.
Rich in moisturizing and antioxidant active ingredients, this serum restores elasticity and firmness to facial skin.Its regenerative power gives skin a youthful glow.
What they think
80%
see a reduction in fine lines and wrinkles
80%
see their skin glow with youth
100%
recommend it to a friend
80%
are completely hooked
* Self-evaluation test with customers
The active ingredients
improves skin elasticity and firmness
reduction of wrinkles and fine lines
brighter, more radiant complexion
In the icy peaks of the eternal snows, where vegetation is scarce, Arctic plants with incredible antioxidant properties thrive against all odds: Nunatak Flowers. By developing their own defense system to cope with intense cold and drought, they have survived the Ice Age thanks to their formidable adaptogenic capacities.

For visibly younger-looking skin for longer.
serum for skin quality
not for skin firmness, mature skin test
Very good product
Pleasant, leaves skin looking beautiful. Only one small drawback: the pipette is not very practical.
Excellent
Super, not greasy at all, leaves skin feeling soft. I use it with the Eternal Snow cream and my skin doesn't pull any more. I recommend it.
Its texture penetrated immediately, and when I pinched my skin it felt like elastic, whereas without it, I would have felt the pinch. My skin no longer tugged, goodbye sad face.
Frequently asked questions